Peanut Butter Ghost Cookies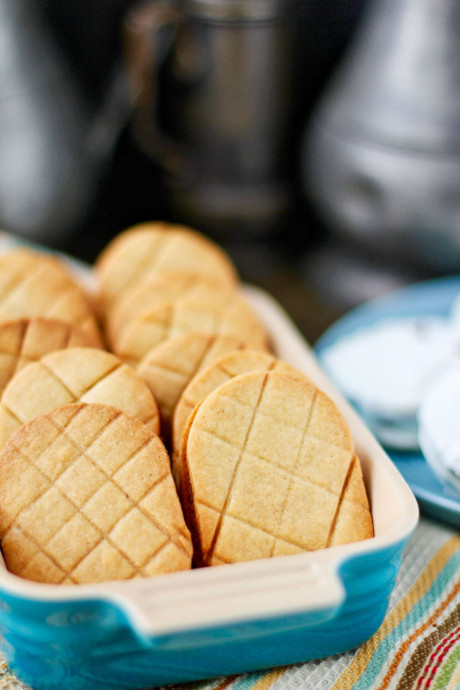 These peanut butter ghost cookies are homemade peanut butter sandwich cookies coated with a vanilla candy coating and accented with mini chocolate chips.
These peanut butter ghost cookies are such a big hit with the kids. The combination of flavors is sweet and peanut-y, and the cookies will remind you of Nutter Butters.
In fact, there are several versions of these cookies that use store bought Nutter Butters featured on the interwebs that inspired these cookies (and if you are pressed for time, you can actually use Nutter Butters to make a quick three-ingredient treat).
Dipping the cookies in vanilla candy coating and adding chocolate chip eyes to make them look like ghosts just makes them extra special for Halloween.
Ingredients:
For the Cookies
6 tablespoons unsalted butter, softened
1/3 cup creamy peanut butter
1 cup granulated sugar
1/4 teaspoon baking soda
1/4 teaspoon Diamond Crystal Kosher salt, or 1/8 teaspoon table salt
1 large egg whites, lightly beaten with a fork until pale and foamy
9 ounces (2 cups) all purpose flour, sifted
For the Filling
6 tablespoons unsalted butter, room temperature
1/3 cup creamy peanut butter
1 tablespoon honey
1 teaspoon pure vanilla extract
1/4 teaspoon Diamond Crystal Kosher salt or 1/8 teaspoon table salt
4 ounces (1 cup) confectioner's sugar
To Coat the Cookies
8 ounces vanilla flavored candy coating melts, such as Wilton
40 mini chocolate chips