Ottolenghi's Olive Oil Crackers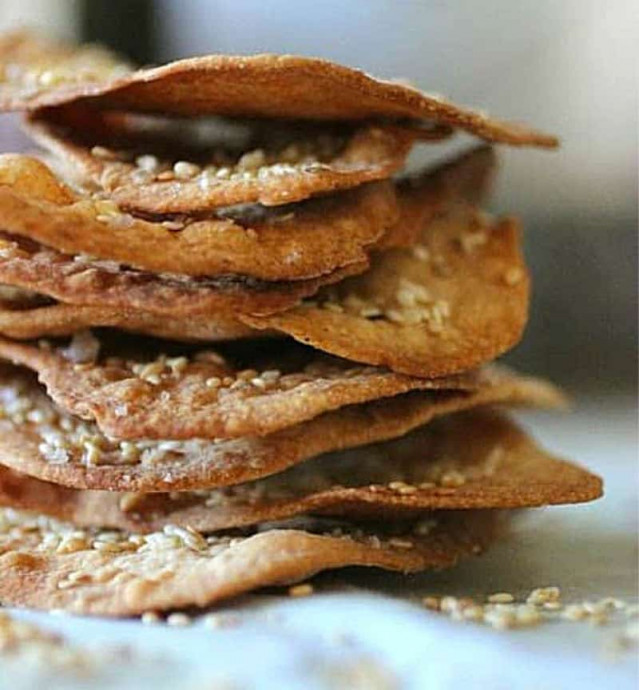 Crisp, with a hint of sea salt and sesame seeds, these Olive Oil Crackers are the best reason to get the rolling pin out. They come together quickly and keep for days. Ahh, the magic of homemade crackers! Once you realize how easy to make and superior in flavor they are, compared to commercial ones, there's no turning back.
If you've never made crackers at home, they're a one-way trip. With simple ingredients, they're easy to make and will make you look like a superstar. Which you are, of course. But that jaw-dropping when they find out you actually make crackers at home, no credit card buys that.
It's such a supermarket and bakery staple, some people have a hard time understanding that we bakers actually find it enjoyable. Working with flour is therapeutical for me. So calming. And the smells! Nothing like baked things coming out from your oven to feel like everything is all right.
Ingredients:
Scant 2 cups (250g) all-purpose flour, plus extra for dusting
1 teaspoon baking powder
Scant ½ cup (115ml) water
5 teaspoons (25ml) olive oil, plus extra for brushing
½ teaspoon salt
½ teaspoon smoked paprika
Pinch of cayenne pepper
¼ teaspoon freshly ground black pepper
Sea salt flakes and sesame seeds, (for sprinkling)