Super Easy Pumpkin Pie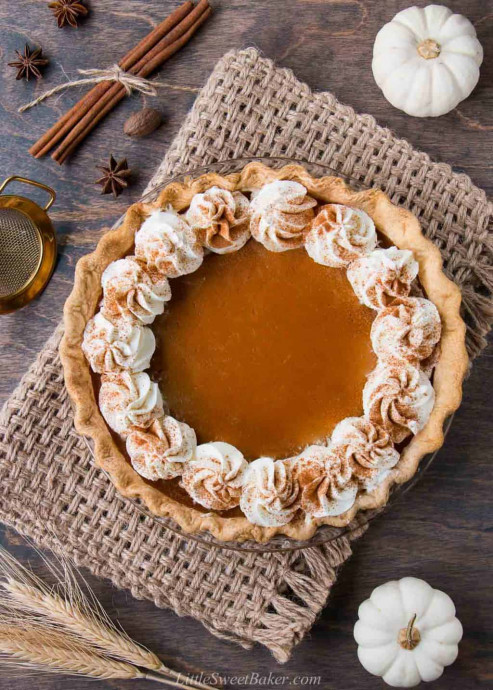 This easy pumpkin pie recipe is made with just 4 ingredients. It's creamy-delicious, flavorful, and looks completely homemade!
Why this recipe is so great: Super easy to make – This shortcut recipe uses store-bought pie crust and pumpkin pie mix to make life easy. Most of the prep is already done, all you have to do is assemble and bake! Tastes and looks homemade – Because the pie is freshly baked and topped with freshly whipped cream, it tastes like you made it from scratch. It also has an impressive homemade rustic charm appearance to it, so your guests won't know the difference unless you tell them. Last-minute dessert or make in advance – You can whip this up for any last-minute company or make it in advance so you have more time to enjoy your company the day of.
Ingredients:
Pumpkin pie:
1 can (540ml) pumpkin pie mix (not pumpkin puree) **see notes below
1/3 cup whipping cream
2 large eggs
1 single refrigerated pie crust
Whipped cream topping (optional):
rest of the whipping cream cartoon
2 tbsp of granulated or powdered sugar
ground cinnamon for sprinkling