Fennel Avocado Salad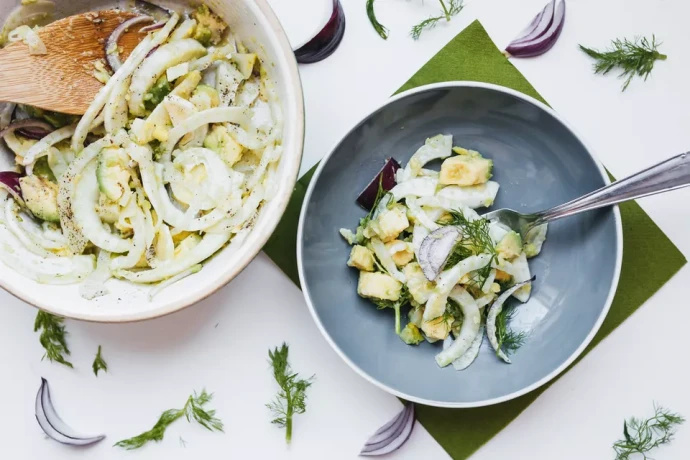 Thinly sliced fennel, creamy avocado, and pungent red onion get coated in an easy dressing to make this quick, easy, and healthful winter salad. If you have a kitchen mandolin, this is the time to break it out to thinly slice the fennel. If not, don't worry, a sharp knife will work just fine.
The avocado breaks down a bit and becomes part of the vinaigrette, making a rich, creamy dressing with very little effort. The smaller you chop the avocado, the more it will mush into the dressing (you can even mash it in, if you like). Like the effect? You might like this Avocado Vinaigrette for use on the salad of your choice!
Ingredients:
1 tablespoon olive oil
2 teaspoons lemon juice
1/2 teaspoon fine sea salt (plus more to taste)
1 ripe avocado
1 bulb fennel (trimmed and sliced as thinly as possible)
1/4 small red onion
Freshly ground black pepper, to taste, optional