Candy Corn Orange Jello Shots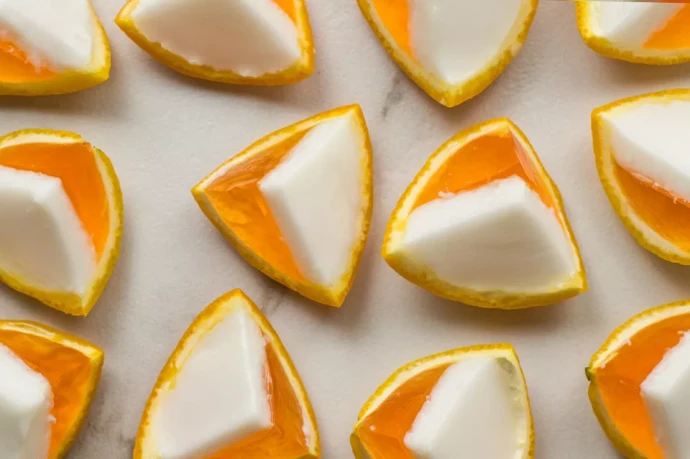 Jello shots take on an entirely different look in these candy corn oranges. The recipe is the work of Cointreau mixologist Kyle Ford and they're a fun party treat for Halloween or any occasion where pint-sized, spiked oranges may add to the festivities.
There have been many creative molds devised for these jiggling shooters, but this is a favorite because they use a natural mold. Creating them is not as difficult as it may seem, either. Simply follow the steps carefully and be patient, allowing the gelatin layers to set properly.
Ingredients
10 large oranges
1 1/2 cups water, divided
1 (3-ounce) package orange-flavored gelatin
1 1/2 cups Cointreau Orange Liqueur, divided
1/2 cup coconut milk
1/4 cup sugar
1 (1/4-ounce) envelope unflavored gelatin