Light & Fluffy Cranberry Orange Muffins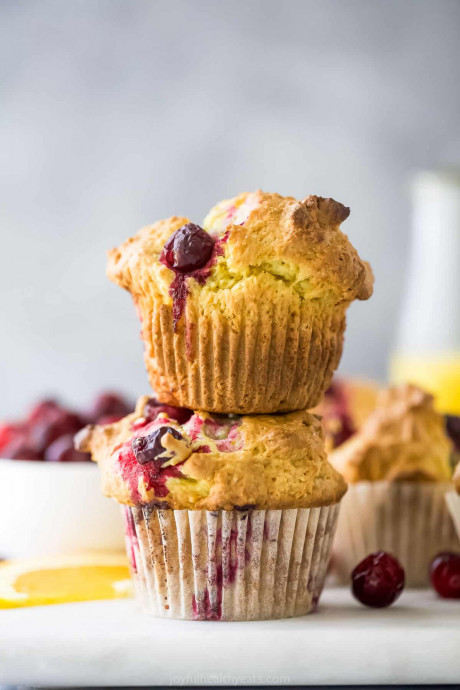 These healthy gluten-free Cranberry Orange Muffins are made in just 30 minutes! The tartness of the fresh cranberries combined with the sweet citrus flavor of the orange makes these fluffy muffins a delicious option for breakfast or dessert.
As a mother of two, I'm no stranger to chaotic mornings. Because of this, I'm also no stranger to healthy grab-and-go breakfasts that can be made in advance! That's one of the reasons why I love muffins.
This super simple recipe makes the lightest and fluffiest muffins ever – you would never guess that they're gluten-free! The cranberries add an extra boost of nutrition and are linked to improving immune function, lowering blood pressure and even preventing various types of cancer. Right on!
These muffins use a secret ingredient that makes them extra moist and also helps them stay fresher for longer. Spoiler alert, it's coconut oil! Not only does it improve the texture and shelf life of the muffins, but it also makes for a better flavor than you'd get by using butter.
Ingredients:
2 cups gluten free 1:1 baking flour
1/2 cup sugar
1 teaspoon baking powder
1/2 teaspoon baking soda
1/2 teaspoon salt
1 cup cranberries
1 egg
1 teaspoon vanilla extract
3/4 cup orange juice
1/3 cup melted coconut oil
1 teaspoon grated orange zest