Lemon Truffles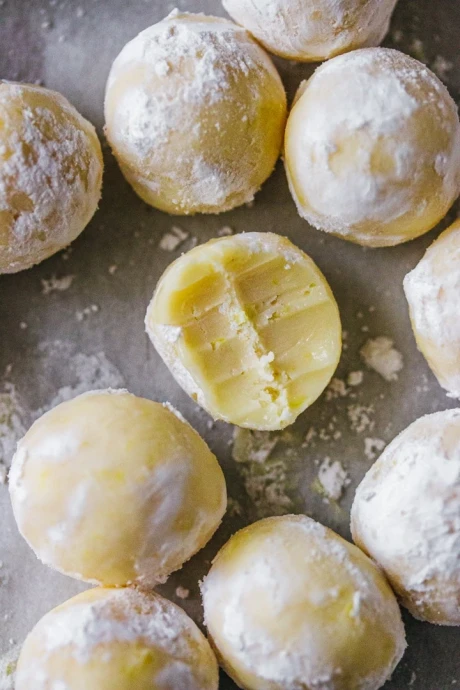 Smooth and creamy truffles bursting with fresh lemon flavor, these easy to make treats are perfect for the holidays. Lemon truffles are just what you need to brighten up your winter wonderland! A box of chocolate truffles is one of my favorite gifts to get around the holidays or Valentine's Day. Smooth and creamy, nothing is more satisfying than biting into a decadent truffle.
Making truffles yourself is surprisingly easy. It takes less than 20 minutes to make them, plus chilling time, which means your own home can become a chocolate shop anytime of the year. Both a delicious and dangerous scenario!
These white chocolate lemon truffles are one of my favorite varieties. White chocolate truffles are good on their own, but adding in fresh lemon brightens them up and takes them to a whole other level.
Ingredients:
200 g (7 oz.) white chocolate (from good quality chocolate bars, not chips), coarsely chopped
1/4 cup (60 ml) heavy cream
2 tablespoons (30g) unsalted butter
zest from 3 medium lemons
2 teaspoons freshly squeezed lemon juice
Coating:
1/4 cup (30g) powdered sugar , sifted
zest from 1/2 lemon