The Best Red Sangria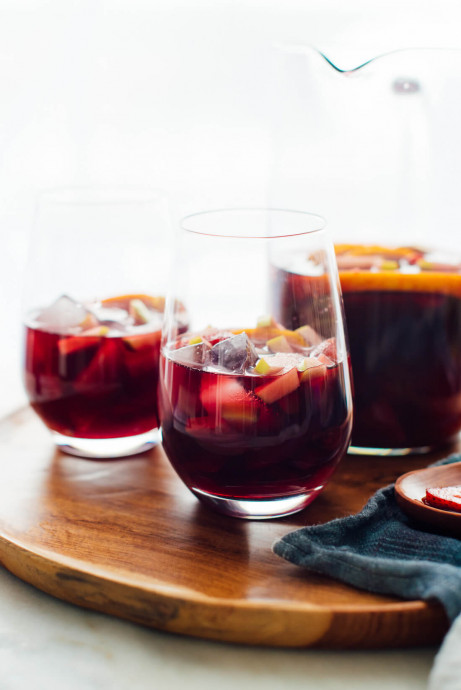 Life is good! Let's celebrate with this classic red sangria recipe. Sure, I love a glass of wine at the end of a long day, but sangria is best shared with friends.
Sangria is festive, fruity and fun. It's a perfect party punch to pair with Spanish tapas or Mexican food. Cold sangria is undeniably great on hot summer days. The red wine base and versatile seasonal fruit options make it appropriate for cooler days, too! Sangria hails from Spain, although funny enough, my friend Ali lives in Spain and says they don't drink it often over there. I visited Barcelona with friends in college and we bought cheap cartons of sangria from the convenience store by the beach. I don't recommend that stuff.
We're going to make real sangria with good wine and fresh fruit today. Through research and trial and error, I've learned how to make the best red sangria. Ready?!
Ingredients:
1 bottle of affordable Garnacha (also called Grenache) or Pinot Noir or other fruity low-tannin red wine, chilled
1 large orange
1 cup thinly sliced seasonal fruit (I like Granny Smith apple or pear, strawberries, peaches or nectarines, pineapple or a combination)
1 small lemon, sliced into thin rounds
½ cup brandy
1 to 2 tablespoons maple syrup*, to taste
Ice, for serving