Chewy Oatmeal Cookies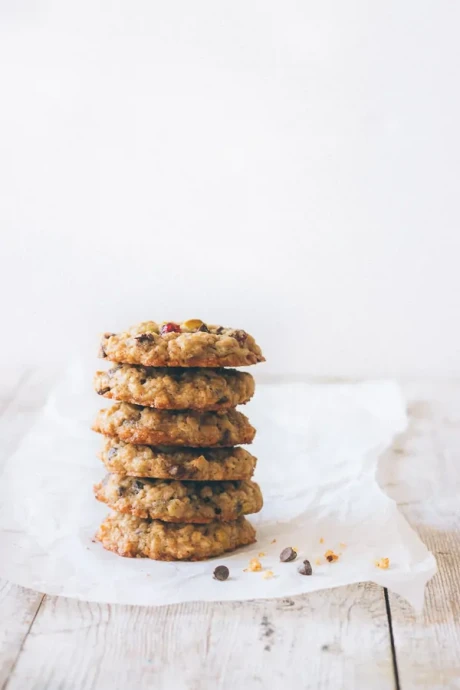 These oatmeal cookies are a classic favorite. Filled with chocolate, fruit or nuts, these chewy oatmeal cookies can be made with your favorite mix-ins. These easy oatmeal cookies are a great way to use up any leftover dried fruit, nuts or chocolate from your holiday baking projects. You can make the classic oatmeal raisin, or if you're a chocolate lover like me, throw in some chocolate chips for a chewy chocolate chip oatmeal cookie.
To get a perfectly chewy cookie, it's important not to overmix your dough. With all the mix-ins, this is an easy mistake to do so be extra careful as you add in the oats, chocolate, nuts or whatever else you are putting into the oatmeal cookies.
Ingredients:
3/4 cup (100 g/3.5 oz.) all-purpose flour
1/2 teaspoon baking soda
1/2 teaspoon ground cinnamon
1/8 teaspoon ground nutmeg , optional
1/4 teaspoon salt
1/2 cup (1 stick/115 g) unsalted butter, at room temperature
1/2 cup (100 g/3.5 oz.) light brown sugar (dark is fine, too)
1/4 cup (50 g/1.7 oz.) granulated sugar
1 large egg , at room temperature
1 teaspoon pure vanilla extract
1 and 1/4 cups (120 g/4.3 oz.) old-fashioned/rolled oats
1-2 cups add-ins (see note for options)