Tomato Tuna Melt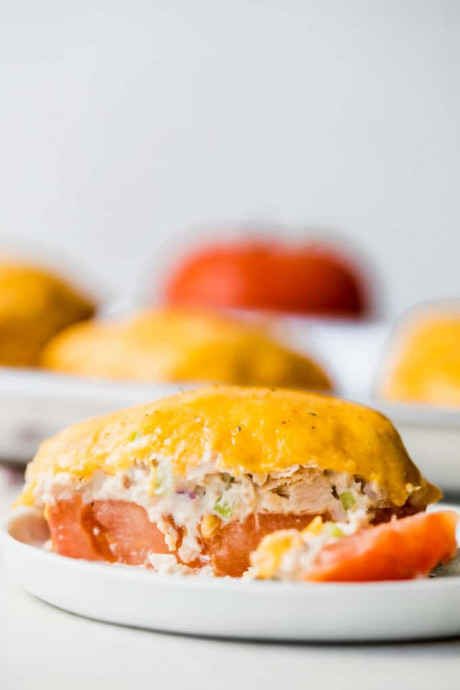 This tuna melt is loaded with veggies and placed on top of sliced tomato instead of bread and topped with melted cheese. A healthy take on a classic comfort food!
There is nothing I like more than an easy recipe. Well, maybe an easy and healthy recipe! Especially when it's a recipe that my kids and the whole family enjoys. This Tomato Tuna Melt meets all of those criteria. This gluten free version of the tuna melt, loaded with veggies is sure to please the whole family!
These tomato tuna melts are: easy to make, gluten free, low carb, perfect for a light lunch.
Ingredients:
1 tomato
2 6 ounce cans tuna
¼ cup red onon, diced
1 stalk celery, chopped
¼ cup Mayonnaise
1 tbsp dijon mustard
salt and pepper to taste
4 slices cheese