Date Skillet Cookies With Crispy Rice Cereal and Coconut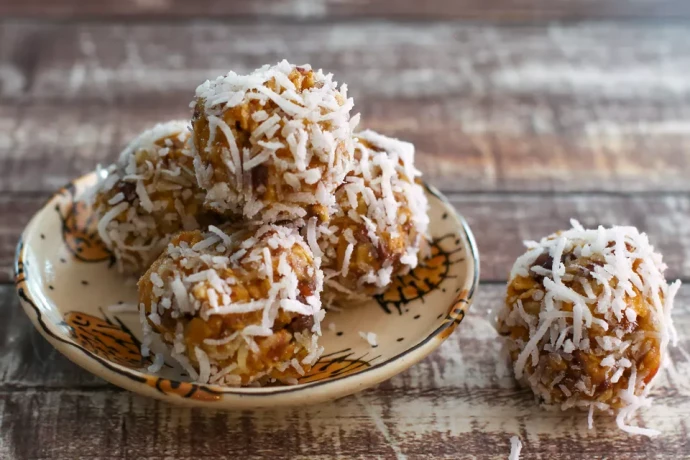 These date balls—also known as "skillet cookies" because the initial mixture is made on the stovetop before it's cooled slightly and rolled into mini-spheres covered in coconut—are likely to become a new family favorite. The crunchy date centers are rolled in coconut to make delicious no-bake treats.
These date and cereal confections often show up at parties, bake sales, and church events. They're especially appealing during the winter holidays because they don't need to be baked and, thus, free up valuable space in the oven for other types of holiday cookies, and they make a great addition to a casual dessert spread. The cookies get a crunch from the crispy rice cereal and pecans, and the dates give them an amazingly sweet flavor that's not overly cloying. If you need a nut-free cookie because of allergies, feel free to eliminate the nuts from the recipe.
Ingredients:
1 cup dates, chopped (about 5 to 6 ounces)
1 cup granulated sugar
3 tablespoons unsalted butter
1 large egg, beaten
1/2 teaspoon pure vanilla extract
2 cups crispy rice cereal
3/4 cup pecans
1 cup unsweetened coconut flakes