Skillet Cornbread with Honey And Bacon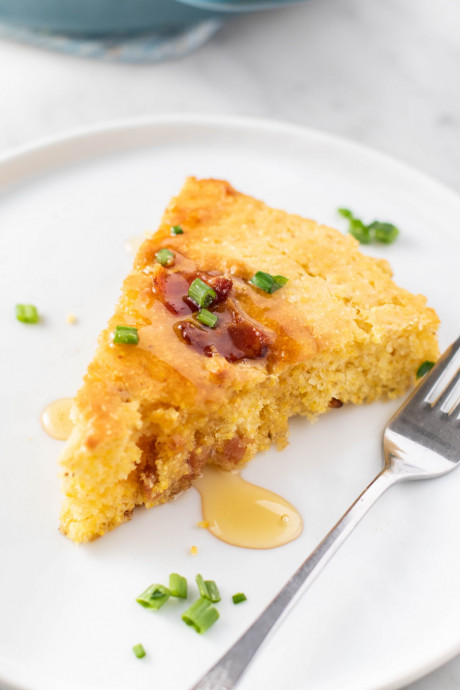 This skillet cornbread bakes right up in a cast iron with crisp edges and a tender, bacon-studded center. The sweet-and-savory notes of floral honey and smoky bacon complement cornbread perfectly here. Skillet cornbread is a thing of beauty, isn't it?
I love when you order it at a restaurant and it comes out perfectly sized in a small, individually-sized skillet and piping hot. It's always best served with honey. At least, in my honest opinion. And even better with bacon. That sweet-and-savory profile pairing just can't be beat. With all of that being said, let me introduce you to my take on the skillet cornbread: Honey Bacon Cornbread.
The edges become nice and crispy, and the skillet keeps this cornbread hotter for longer. It really is best served warm and from the table, family-style.
Ingredients:
6 slices applewood-smoked bacon, finely chopped
1 cup medium-ground yellow cornmeal
1 cup all-purpose flour
2 tablespoons sugar
½ teaspoon salt
3 teaspoons baking powder
¼ teaspoon baking soda
2 eggs
1 cup buttermilk
1 stick unsalted butter, melted
⅓ cup honey, plus more for serving