Roasted Lemon Potatoes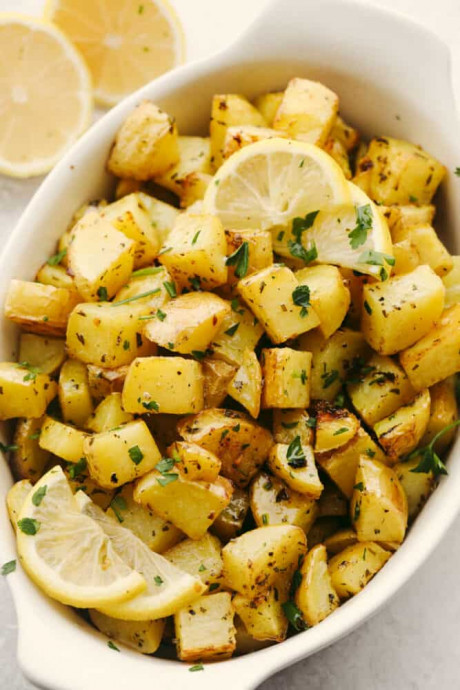 Roasted lemon potatoes are the perfect side dish for any of your meals! They have the best fresh taste that is so good!
Potatoes make the best side dish to any meal because they go with everything! And when you roast them up like I did in this recipe then it really makes them taste amazing! They are crispy on the outside and soft on the inside making the texture just about perfect. Not only that but the flavor of them is so good! I used fresh lemons to keep the potatoes tasting so fresh!
When you combine that fresh lemon taste with some herbs and seasonings then it really takes these potatoes to the next level! Not only do these taste so good but they are super simple and easy to make! They only take about 5 minutes to put together and the rest of the time they are spent in the oven! This is why they are the perfect side dish because they don't add a lot of extra work for you!
Ingredients:
2 1/2 Pounds Yukon Potatoes
⅓ Cup Olive Oil
Zest of 1 Lemon
Juice of 1 Lemon
3 Cloves Garlic, Minced
2 Tablespoon Parsley, chopped
1 teaspoon Rosemary, chopped
1 teaspoon Salt
1/2 teaspoon Ground Pepper