Easy White Chocolate Truffles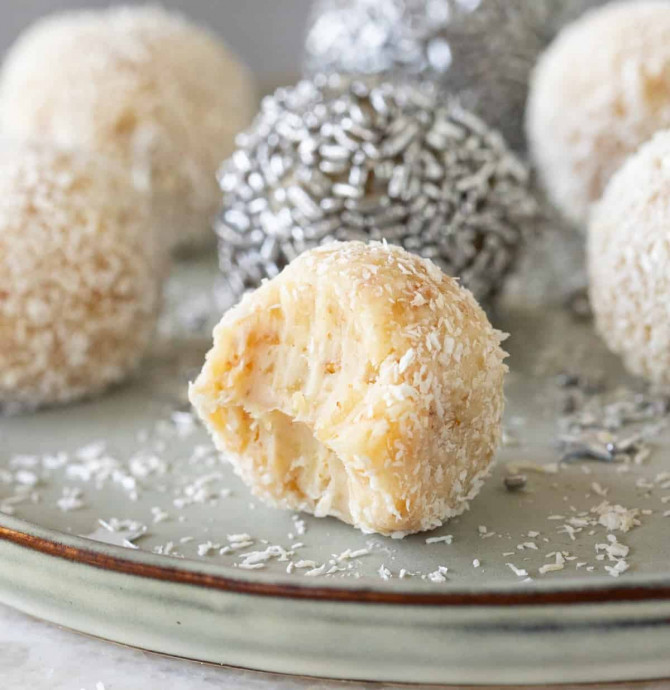 These truffles are incredibly easy to make and delicious! Full of white chocolate, ground nuts, and a hint of rum, they are festive and can be made ahead and kept in the refrigerator or frozen. You can easily vary the booze and the type of nuts to your personal preference. I've been making these for years and they never disappoint! Smooth and easy to make, they're great for holiday gatherings, cocktails, or as a sweet treat with coffee after a dinner party.
They are small chocolate balls with a smooth texture, made by melting chocolate (any type) with cream and chilling the mixture first before forming the truffles. They can have different add-ins, flavorings, and coatings. The fact that they can be frozen or refrigerated for several days makes them convenient, and end-of-year baking is hectic, we do need simple recipes that can be made ahead. There are three ingredients that can be varied: the type of nuts, the liqueur, and the coating. They will allow you to have different truffles from one mixture.
Ingredients
8 ounces white melting chocolate, finely chopped
1 cup walnuts, pecans, or macadamia nuts, finely ground
¼ cup heavy cream
2 tablespoons rum
¾ cup finely shredded unsweetened coconut, lightly toasted