Ritz Cracker Pecan Pie—Mock Pecan Pie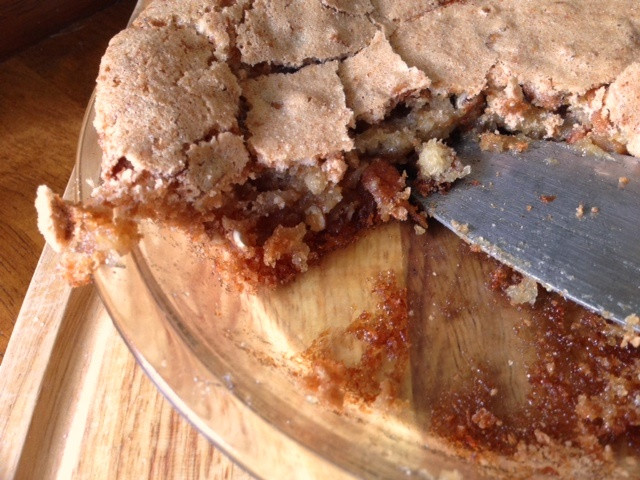 This is a vintage 1960s-era mock pecan pie recipe made with Ritz crackers and a layer of pecans. It was originally shared with us by Dr. Donald Houston. It's an easy no-crust pie with vanilla-flavored egg whites and cracker filling. The fluffy egg whites filling makes it lighter than other pecan pies. Since the pie is topped with a layer of pecan halves, it is close in flavor and texture to the real thing. Grated milk chocolate is a delicious finishing touch.
This Chewy Crunchy Ritz Cracker Pie is another of my mom's recipes from way back that we loved as kids. Using Ritz crackers in a pie sounds strange, but when combined with pecans, egg whites, sugar and a little vanilla it becomes a crunchy, chewy and delicious dessert.
It's very sweet, but besides the sugar it doesn't have a bunch of bad-for-you ingredients. A dollop of Cool Whip or your favorite homemade whipped cream will balance that sweetness, so don't forget to add it.
This recipe also gave me the opportunity to use some more of those wonderful Texas pecans!
Serve mock pecan pie with a scoop of vanilla ice cream or a dollop of whipped cream for a real treat.
Ingredients:
20 Ritz crackers (crushed into crumbs)
1 teaspoon baking powder
3 large egg whites
1 cup granulated sugar
1 teaspoon vanilla extract
1/2 cup pecan halves
3 ounces milk chocolate (finely grated)
Optional: vanilla ice cream or whipped cream (for serving)