Easy Homemade Hamantaschen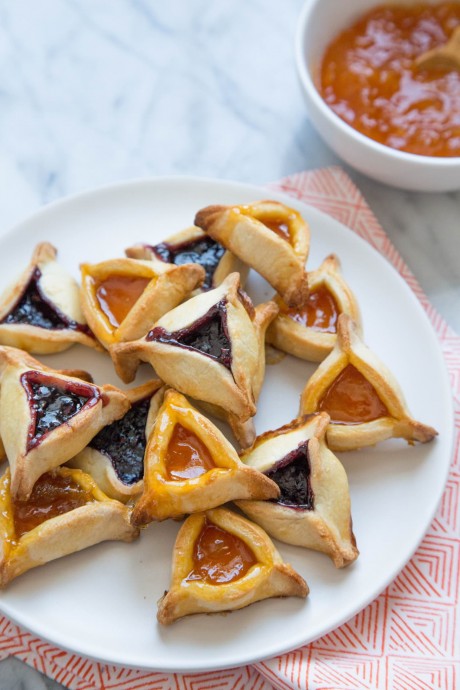 Hamantaschen — buttery triangular cookies, filled with jam or poppy seeds – is a treat for the feast of Purim, which joyfully celebrates the Jews' deliverance from the detested Haman. Make sure the cookie dough is well chilled before you roll it out so it won't stick to your rolling pin or counter and tear. It's a time for charity, and gifts of food are given to friends and family. Chief amongst these are delicious hamantaschen.
The shape supposedly evokes Haman's tri-cornered hat, but it also conveniently displays the jewel-like filling inside. While poppy seed is the most traditional, apricot and raspberry jam, or prune fillings are also popular. But the filling is certainly open to experimentation. You may also use fig and honey, strawberry-rhubarb, and Nutella. What's not to love about subtly sweet, crisp cookies filled with fruity jam? These cookies are so great, and deserve to be celebrated more than once a year.
Ingredients:
3 cups all-purpose flour
1/4 teaspoon salt
1 1/2 sticks (6 ounces) butter, softened
1/2 cup sugar
2 large eggs
1 tablespoon orange zest
1 teaspoon vanilla extract
1 large egg
2 tablespoons milk
1 1/2 cups filling, such as fruit jam, Nutella, poppy seed filling, or thick compotes