Fennel Gratin With Coconut Milk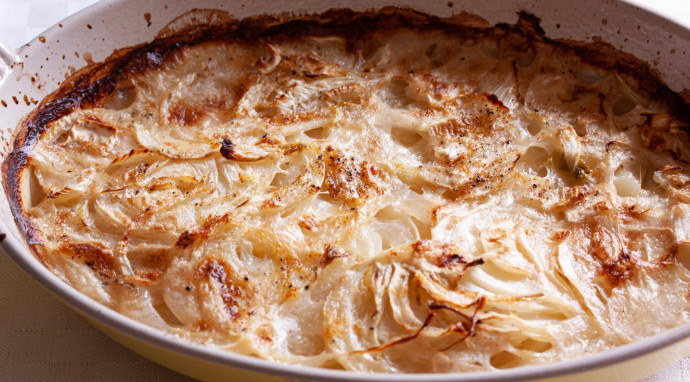 I love fennel and enjoy the crispiness and tanginess of the anise flavor. To change things up a bit from the usual salad, the gratin is a great alternative. Mixed with the sweetness of the coconut milk and the tanginess of the lemon, you will soon be hooked on this great vegetable side dish.
Yes, it may take a bit longer than usual, thus I am suggesting slicing the fennel with the aid of a mandoline and slice them as thinly as you possibly can. Can you bet three ingredients only?
You can enjoy it hot right out of the oven, or cold for a quick lunch.
Ingredients:
3 fennel bulbs finely sliced

2 13.5 each fluid ounces coconut milk

zest and juice of 1 small lemon