Baked or Fried Pulled Pork Egg Rolls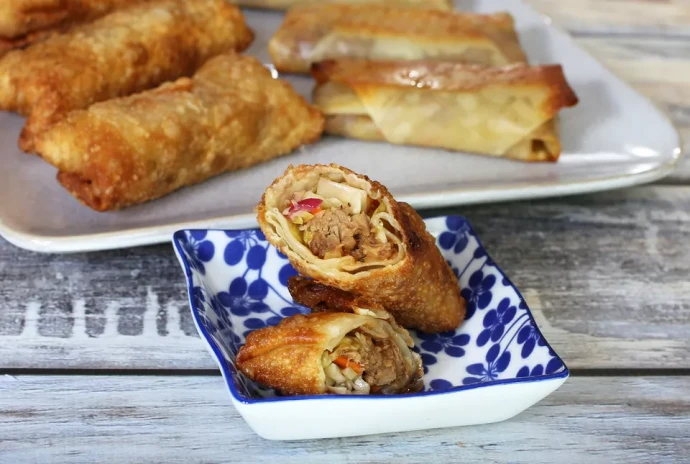 These delicious egg rolls are filled with leftover pulled pork and a tangy fresh cabbage slaw. This is a brilliant way to use leftover pulled pork. They can be served as a main dish, game day or TV snack, or a party appetizer.
Egg rolls are really very easy to make with egg roll wrappers, and I've included instructions for both frying and baking. Take your pick!
Use leftover pulled pork or prepared purchased pulled pork in this recipe, and use just enough barbecue sauce to moisten and flavor the pork. The coleslaw is best made a few hours in advance or even the day before.
Ingredients
8 ounces cabbage (4 to 5 cups shredded or thinly sliced)
1/2 cup shredded carrots
1/4 cup red onion (thinly sliced)
1/2 cup sugar
1/2 cup cider vinegar
1/3 cup canola oil
1/2 teaspoon celery seeds
1/2 teaspoon dry mustard
Pinch hot red pepper flakes
1 1/2 to 2 cups prepared pulled pork (moistened with a little barbecue sauce, or about 1 pound purchased pulled pork*)
15 to 18 egg roll wrappers
1 egg white
1 tablespoon water
Barbecue or sweet and sour sauce (for dipping)