Fudgiest Espresso Cashew Brownies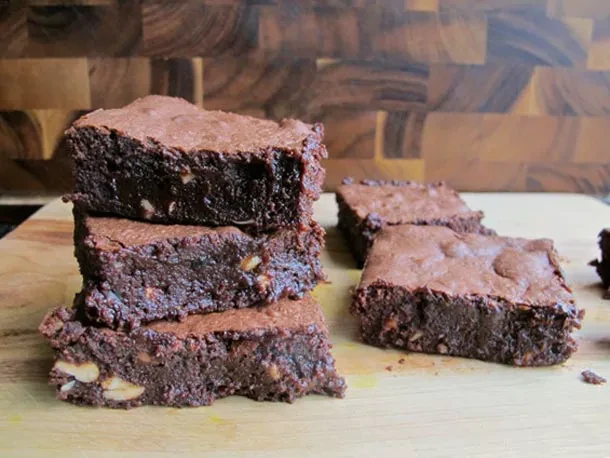 Decadent, fudgy brownies with a kick of espresso and a handful of crunchy sweet cashews. Extra whisking will give you a crustier top.
Notes: Whisking the mixture well helps to dissolve the sugar and contributes to a crackly crust. The sugar should end up mostly dissolving, and the mixture should appear smooth and glossy. For fudgy brownies, avoid overbaking.
Ingredients:
7 tablespoons (3 1/2 ounces) unsalted butter
8 ounces 70% bittersweet chocolate, finely chopped
1 teaspoon instant espresso powder
1/4 teaspoon salt
3/4 cup (5 1/4 ounces) granulated sugar
1/4 cup (1 3/4 ounces) packed light brown sugar
2 large eggs
1 1/2 teaspoons vanilla extract
1/2 cup (2 1/2 ounces) all purpose flour
1/2 cup roasted cashews, chopped