Skillet Corn With Bacon and Sour Cream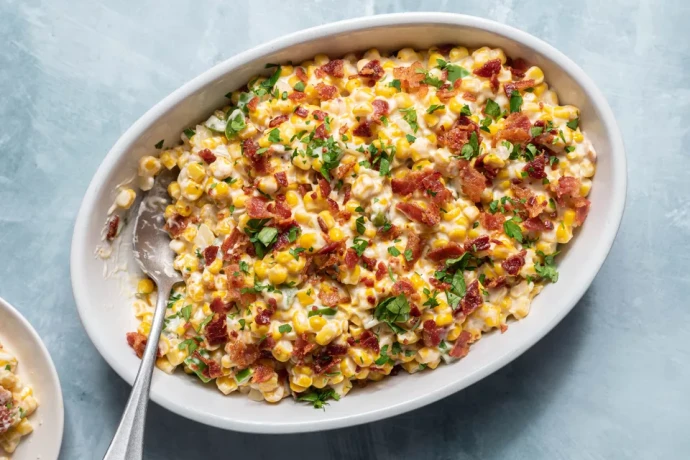 Bacon, bell peppers, and sour cream add flavor, color, and interest to this easy corn dish. This is a casserole type of dish cooked in the skillet—there's no baking involved. The sour cream sauce is thickened with a flour-and-butter roux.
It's a quick and easy corn dish, an excellent side dish to serve with an everyday meal. Some of the crumbled bacon is added to the corn and the rest is sprinkled over the top along with some fresh minced parsley.
Ingredients:
6 strips bacon
1/4 cup coarsely chopped onion
2 tablespoons coarsely chopped green bell pepper
2 tablespoons unsalted butter
2 tablespoons all-purpose flour
1/2 teaspoon salt
1 cup sour cream
2 (16-ounce) cans whole kernel corn, drained
1 tablespoon minced fresh parsley