Fall Drink: Hot Spiced Cranberry Punch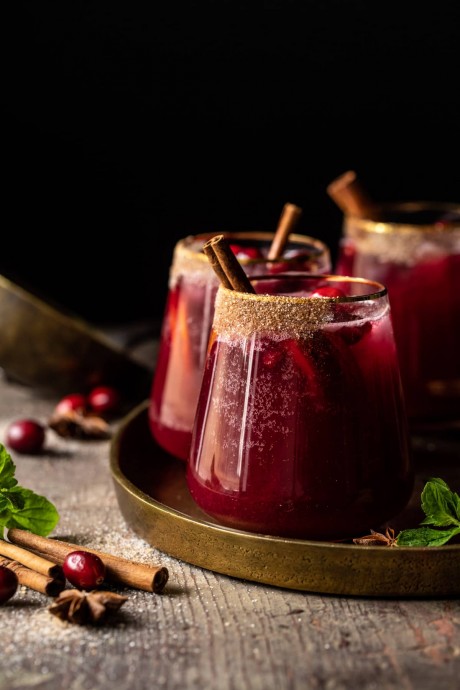 This hot spiced punch is a non-alcoholic punch perfect for any occasion. It's made with cranberry juice, pineapple juice, and a variety of spices. Serve with cinnamon sticks in the mugs.
Nothing makes the house smell festive and tastes absolutely amazing than Warm Spiced Cranberry Punch! A non-alcoholic punch filled with great fruit flavored juice and spices!
This is an easy, hot, spiced cranberry juice recipe that has only 6 ingredients. The base is cranberry juice mixed with apple and orange juice while the spiced flavor comes from ground cinnamon and cloves. When you warm this on the stove, be prepared for a delicious scent of fall to waft around your house. Cranberry juice is on the bitter side, and this hot cranberry drink uses real maple syrup for the perfect sweetness.
With all the flavors of fall, try serving it at your next family occasion or party with friends.
Ingredients:
2 cups cranberry juice cocktail
2 cups unsweetened pineapple juice
1/2 cup water
1/3 cup brown sugar
1/2 teaspoon ground cloves
1/4 teaspoon ground cinnamon
1/4 teaspoon ground allspice
1 dash nutmeg
1 dash salt
Garnish: butter (one dot)
Garnish: cinnamon sticks