Butternut Squash and Parmesan Dip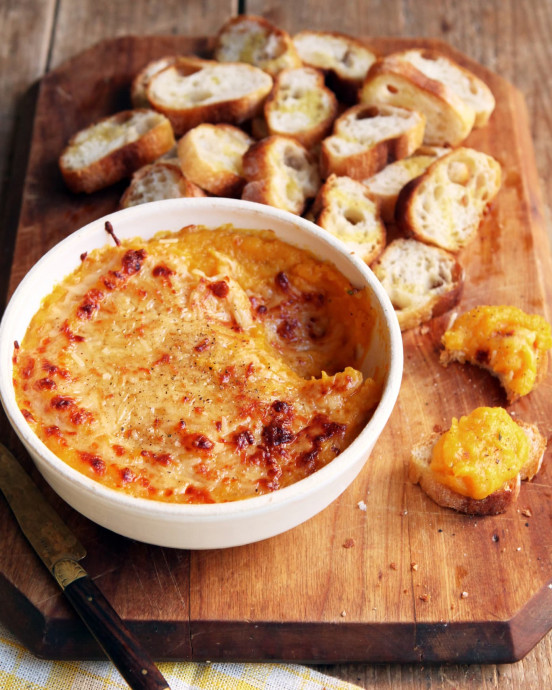 Really, this could easily be a side dish as well as a dip. It's a simple preparation of twice-baked butternut squash — roasted until it's buttery soft and scoopable, then blended with milk and plenty of nutty Parmesan and baked with a cheesy crust on top.
In fact, we've served it both ways. The first time we made it, we ate it as a dip with pita chips and friends. Later that night we warmed up the leftovers, alongside some roasted vegetables, for a late-working husband.
This dish is very similar to delicata squash and Gruyère dip, only it's stuck back in the oven to develop a thin crust on top. The butternut squash makes the color perfect for this month , and, while we liked the taste of Parmesan, any salty, hard cheese would work.
Ingredients:
1 medium butternut squash, halved and seeded
2 teaspoons olive oil
3 sprigs fresh thyme, divided
1 cup grated Parmesan cheese, divided
1/4 teaspoon grated nutmeg
1/2 teaspoon kosher salt
1/4 cup whole milk