Salted Cashew Caramel Bars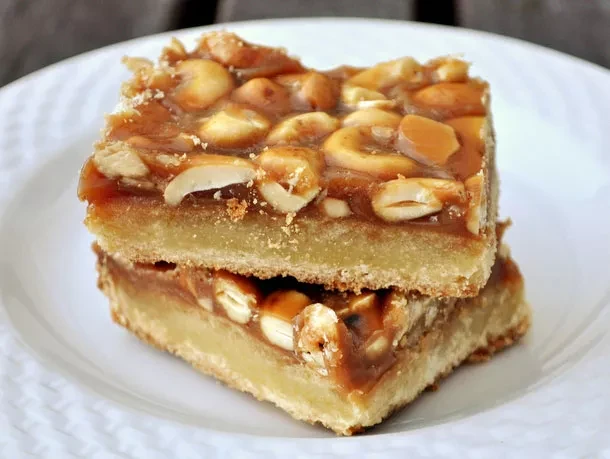 These bars are dangerously addictive. The first step is to make a shortbread cookie base that is buttery, a bit salty, and frankly delicious on its own. The second is to make a gooey caramel topping and mix it with salted cashews. This step can be a little tricky because caramel goes from cooked to burnt very quickly. But watching the sugar closely and stirring frequently (almost constantly) will ensure that you get a smooth, sweet caramel without any hint of bitterness.
I choose already roasted and salted cashews for ease, but you can easily roast the nuts in a 350°F oven for 6-8 minutes, then sprinkle the bars with sea salt before baking. Just don't use raw cashews, which will lack flavor and texture.
Ingredients:
For Base:
2 cups (about 10 ounces) all-purpose flour
1/2 teaspoon baking powder
1/2 teaspoon kosher salt
3/4 cup unsalted butter, at room temperature
1 cup (about 7 ounces) sugar
1 large egg
3/4 teaspoon vanilla extract
For Topping:
1 1/2 cups (about 10 1/2 ounces) sugar
1 cup heavy cream
6 tablespoons unsalted butter, roughly cut into pieces
1 teaspoon vanilla
1/2 teaspoon salt
2 cups salted roasted cashews