Homemade Marshmallows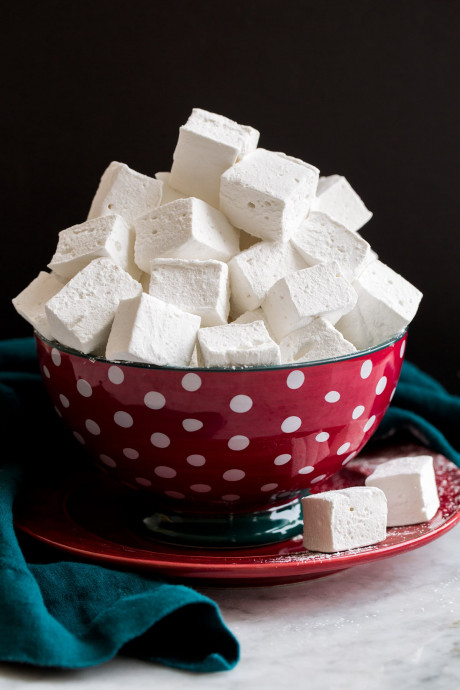 Dreamy Homemade Marshmallows! They are delicately light and fluffy, perfectly soft and chewy, and they make an unbeatable treat when dipped in dark chocolate or when toasted perfectly golden brown for the ultimate s'more.
Making marshmallows from scratch is actually much easier than you may think, with a rather simple and straightforward method. It just requires a few handy kitchen tools to make them right.
They truly are the best marshmallows you'll ever eat! And they don't require any fancy ingredients just some candy staples.
For a streamlined process just be sure to have everything measured and tools ready before you begin to make things easier (such as lining and greasing the pan because this sticky mixture likes to begin to set quickly). Also read over the entire recipe before you start (as should be done with any recipe).
Ingredients:
2/3 cup powdered sugar
1/3 cup cornstarch
1 cup cold water, divided
2 1/2 Tbsp unflavored gelatin powder
2/3 cup light corn syrup
2 cups granulated sugar
1/4 tsp salt
2 tsp vanilla extract