Cheesy Biscuit Wreath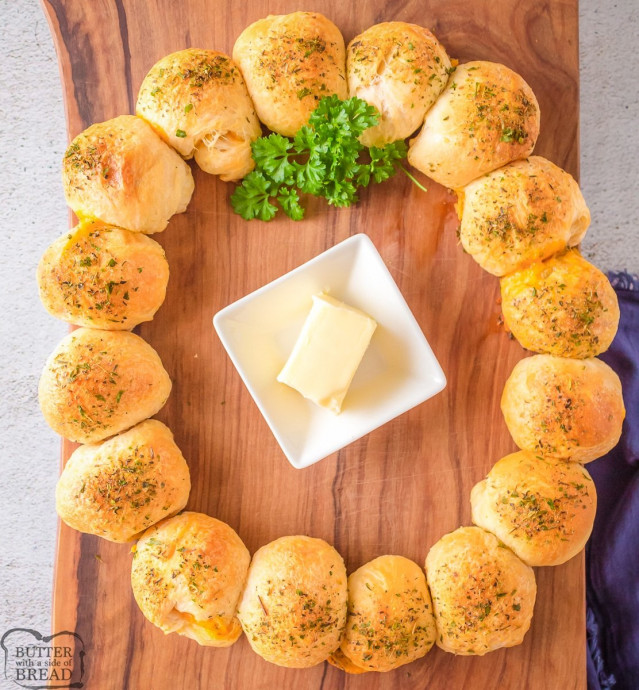 Turn your canned biscuits into an incredible appetizer with this cheesy biscuit wreath. Made with Grands flaky biscuits, cheese, seasonings, and butter, this is an easy & festive way to serve rolls!
No one expects a wreath of stuffed biscuits to be served up and this delicious savory dish is something you'll enjoy not only for the "wow factor" but for the awesome flavors as well. This Grands biscuits recipe is an awesome recipe for the holidays and dinner parties.
While you can go the extra mile of making bread wreaths from scratch, taking a shortcut and using Grands Flaky biscuits is a super simple and fast way to get your savory biscuit dish on the table sooner. We love the blend of buttery flaky goodness, and I'm sure once you try it, you'll be just as hooked!
Ingredients:
16.3 oz Pillsbury Original Grands Flaky Layers big biscuits
1 cup shredded cheddar cheese
1 teaspoon garlic powder onion powder is great as well
1 teaspoon dry parsley
2 teaspoons dry Italian seasoning
3 tablespoons salted butter melted (unsalted works just as fine)