Leftover Turkey Empanadas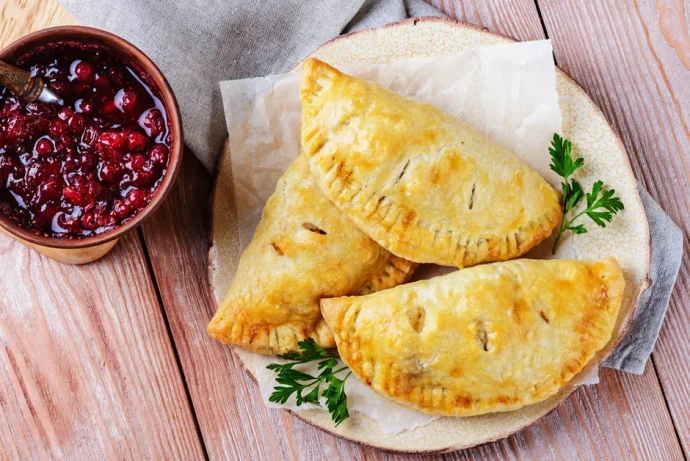 These empanadas, which originated in Spain, are easy to prepare. This recipe features a tasty filling of turkey, mashed potatoes, and dressing, along with some complementary seasonings. Refrigerated pie crusts make this recipe especially easy.
The turkey empanadas are a fabulous way to use all of your holiday leftovers, and the little hand-held pies are delicious with cranberry sauce on the side.
Ingredients:
1 (14-ounce) package refrigerated pie crust sheets
1 1/2 cups diced cooked turkey
1/3 cup turkey gravy, cold, from leftovers or a jar
3/4 cup mashed potatoes, cold, seasoned
2 tablespoons finely chopped fresh parsley
3/4 cupleftover turkey dressing, bread or cornbread
Salt, to taste
Freshly ground black pepper, to taste
1 large egg white
1 teaspoon water
1 cup cranberry sauce