Cherry-Honey Blondies With Marcona Almonds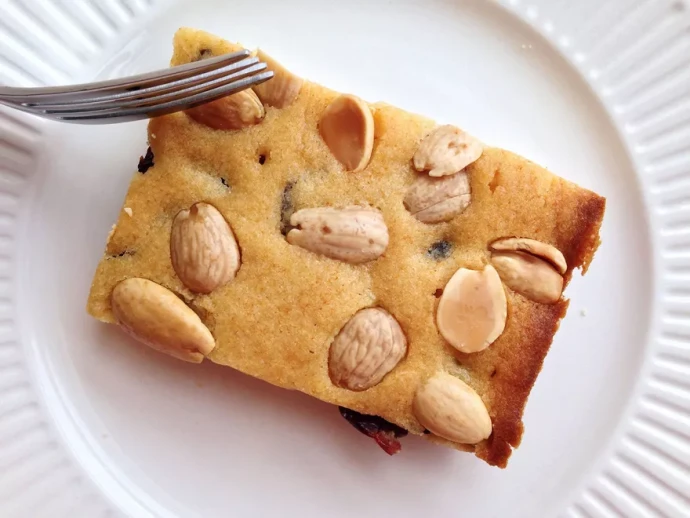 These rich blondies are flavored with honey, studded with dried cherries, and topped with salty, crunchy Marcona almonds. They'll satisfy fruit and nut lovers alike. Using honey in place of some sugar adds extra flavor.
I like to use a strongly flavored honey such as tupelo or orange blossom. Stirring the dried cherries into the batter ensures a chew while sprinkling the nuts over the top makes a crunchy, almost-crust. It's more interesting texturally than if you were to stir everything together.
Ingredients:
1 cup all purpose flour
1/4 teaspoon salt
1/4 teaspoon baking powder
8 tablespoons unsalted butter, melted
1/2 cup sugar
1/4 cup honey
1 egg
1/2 teaspoon vanilla
1/2 cup dried cherries
1/2 cup Marcona almonds