Classic Buttermilk Sweet Potato Biscuits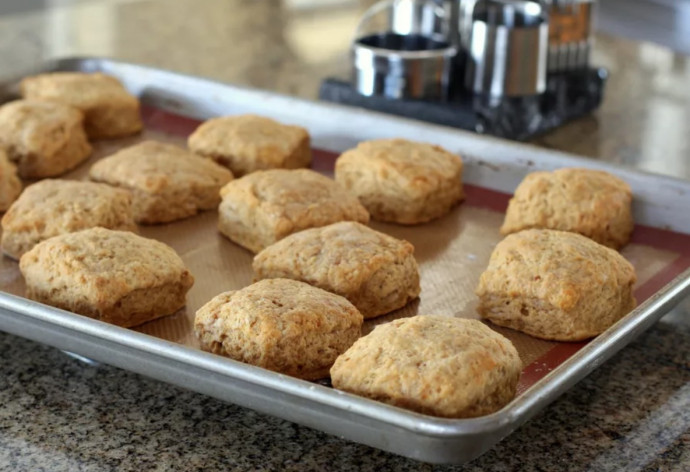 These soft sweet potato biscuits are a refreshing change of pace, and they're made moist and delicious with sweet potatoes and a few spices. If you crave a more savory version, omit the spices and reduce the amount of brown sugar or omit it altogether.
The sweet potato biscuits complement a ham or pork dinner perfectly or serve them for breakfast with apple jelly or your favorite preserves. If you use canned potatoes for the recipe, make sure you rinse any excess syrup off before you mash them.
Ingredients
2 cups all-purpose flour
3 tablespoons packed brown sugar
1 tablespoon baking powder
1/8 teaspoons baking soda
3/4 teaspoon salt
1/4 teaspoon ground cinnamon
1/8 teaspoon ground allspice
5 tablespoons chilled butter (cut into pieces)
1 cup sweet potato (mashed cooked)
1/3 cup buttermilk