Crab Rangoon Recipe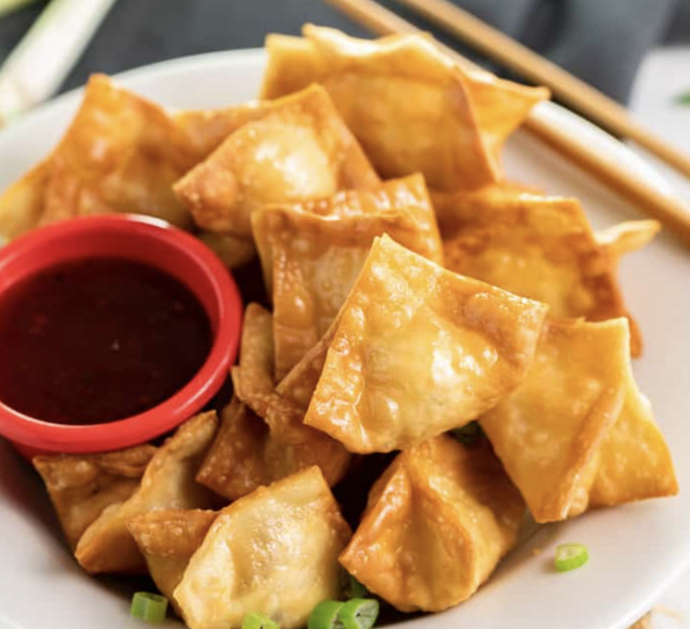 This easy Crab Rangoon recipe can be baked, fried, or air fried. You can even make it ahead of time! This easy appetizer idea is perfect for feeding a crowd.This is definitely one of my favorite appetizer recipes, but I usually forget about until the New Year rolls around! Thank goodness for a yearly reminder.
The ingredients are simple, you can prepare these ahead of time, and if you'd rather, you can even make it in dip form!Once they're folded, simply place uncooked Crab Rangoon onto a baking pan or plate, flash freeze them for an hour, then slide them into a freezer bag or Tupperware container. This allows them to be stored together without sticking to one another.
When ready to serve: Remove them from the freezer, let let them thaw for a few minutes, then simply fry or bake. Poof! Homemade Crab Rangoon whenever you feel like it.
Ingredients:
8 oz. cream cheese, softened
3 oz. fancy crab meat, drained and crumbled
2 green onions, finely chopped
1.5 teaspoons minced garlic
1 teaspoon Worcestershire sauce
1/2 teaspoon soy sauce
3/4 teaspoon sugar
1 12 oz. package Wonton wrappers
1 egg, whisked with a splash of water
1 quart canola oil