Orange chicken meatballs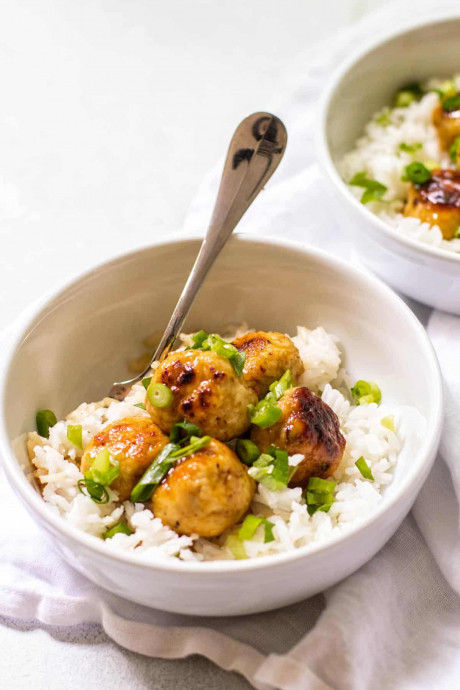 And these bites of chicken can pull double duty. Make them a little bigger, serve them over rice and call them dinner. Or, make them a little smaller, pile them in a dish with some toothpicks on the side and call them an appetizer.
I went the dinner route and I kept the leftovers in the fridge. Later, I may or may not have plucked one out of the container every time I passed the fridge as a little snack, so maybe they serve a third purpose, as well.
Ingredients:
1/4 cup dried breadcrumbs
1 teaspoon garlic powder
1 teaspoon onion powder
1 teaspoon dried oregano
1 teaspoon ginger paste
1/2 teaspoon red pepper flakes
1/4 teaspoon kosher
1 egg
1 tablespoon olive oil
1 pound ground chicken
2 tablespoons vegetable oil
1 cup fresh-squeezed orange juice
1 tablespoon low-sodium soy sauce
1 tablespoon rice wine vinegar
2 tablespoons honey
2 tablespoons brown sugar
2 teaspoons cornstarch
2 sliced green onions, for garnish