Bacon Wrapped Shrimp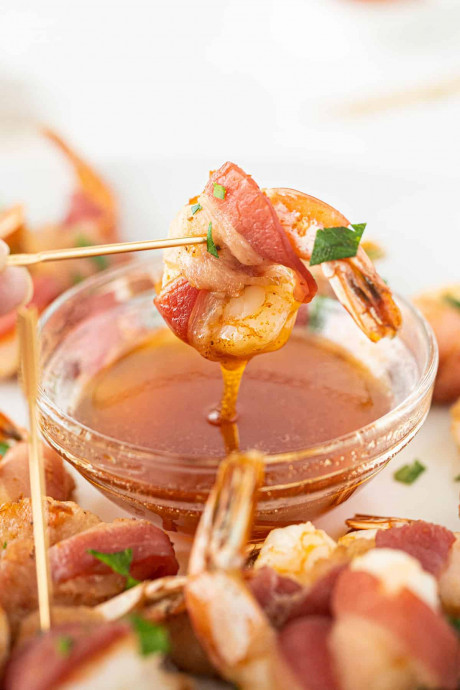 Shrimp are one of the culinary world's great delights, but these bacon-wrapped shrimp show that they don't have to be fancy to be scrumptious! Why not rely on the tried and tested magic of bacon and Cajun/Old Bay seasoning to literally spice up your shrimp?
Bacon wrapping things is definitely a bit of a fad in the last few years, but that is only because it works so well.
Salty, fatty, and delicious, bacon makes things taste better.
To make this a really fabulous recipe, though, you need to use some tasty Cajun/Old Bay seasoning, as well as a little bit of spice. Some honey and hot sauce mixed together make for the perfect sauce that leaves your taste buds tingling and simply improves the taste of every single bite.
Ingredients:
20 extra large shrimp peeled and deveined
1/2 teaspoon Old Bay seasoning
10 pieces bacon cut in half
1/4 cup liquid honey
1-2 teaspoons buffalo hot sauce to taste