Tiktok Ramen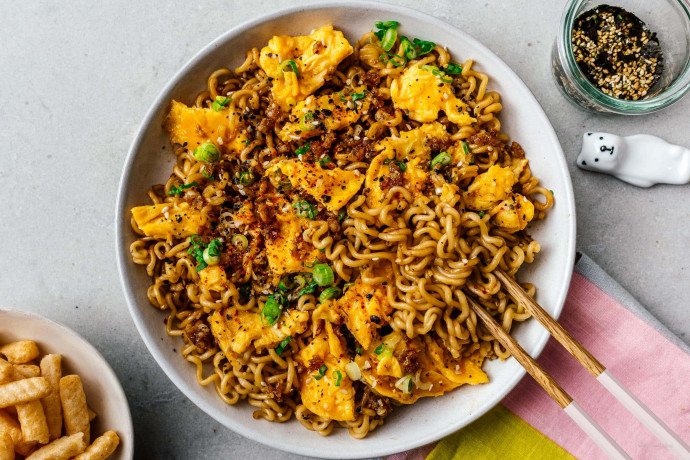 Tiktok ramen is instant noodles stir fried with butter, garlic, egg, and soy sauce. It's saucy, sweet, full of umami, and really good.
I'm pretty sure I'm addicted to Tiktok and all the viral food hacks they have – I'm HOOKED. This Tiktok ramen was too easy to not try. Plus, I had all the ingredients in the pantry so it made for a quick and satisfying lunch. It was delicious!
Tiktok ramen is saucy, slightly sweet, full of umami, and really good. Tiktok ramen is where you use instant ramen noodles, ditch the seasoning packet, and make your own sauce. Unlike soup-y ramen, Tiktok ramen is a soup-less ramen, kind of like mazemen or sesame noodles. Ramen noodles are tossed in a garlic butter soy brown sugar sauce, cooked with an egg and finished with a sprinkle of everything bagel seasoning. Tiktok ramen is sweet and savory with added richness from the butter and egg, and just a hint of spice. Super addictive.
Ingredients:
1 package instant ramen Korean brand preferred
1 tbsp butter
1 tsp garlic minced
1/4 tsp red pepper flakes or to taste
1 tsp brown sugar
1 tbsp soy sauce
1 egg lightly beaten
1 tsp everything bagel spice or to taste