The Best Cornbread Muffins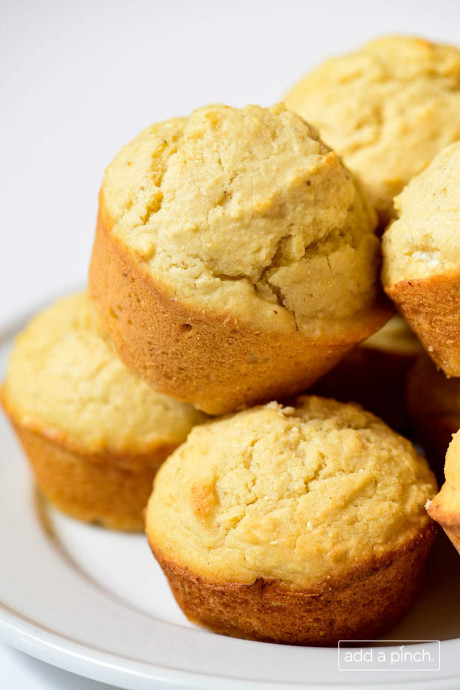 These cornbread muffins are quick, easy, tender and delicious! Lightly sweetened with honey, they are a favorite with soups, chili, stews, BBQ and more!
Cornbread makes the best side to go along with so many dishes, especially some of our Southern favorites like BBQ, Brunswick stew, vegetable soup, chili, and so much more. These tender cornbread muffins are lightly sweetened with honey and are perfectly balanced so that they are too sweet to serve with a variety of meals. They always seem to be the first thing to disappear when I serve them.
To make these cornbread muffins, you'll just need six ingredients. These ingredients are staples in my house which makes this a simple, quick recipe to mix together for busy weeknights and weekends.
Evenly distribute the batter into the prepared muffin pan, filling each ¾ full. Bake until the cornbread muffins have risen and the center springs to the touch, about 15 to 20 minutes. Remove from the oven and allow to cool slightly. Serve warm. They are delicious with a smear of butter and drizzle of honey!
Ingredients:
1 cup cornmeal
1 1/2 cups self-rising flour
1 cup buttermilk
3 tablespoons honey
1/2 cup butter melted
2 large eggs