Easy Cherry Chocolate Fudge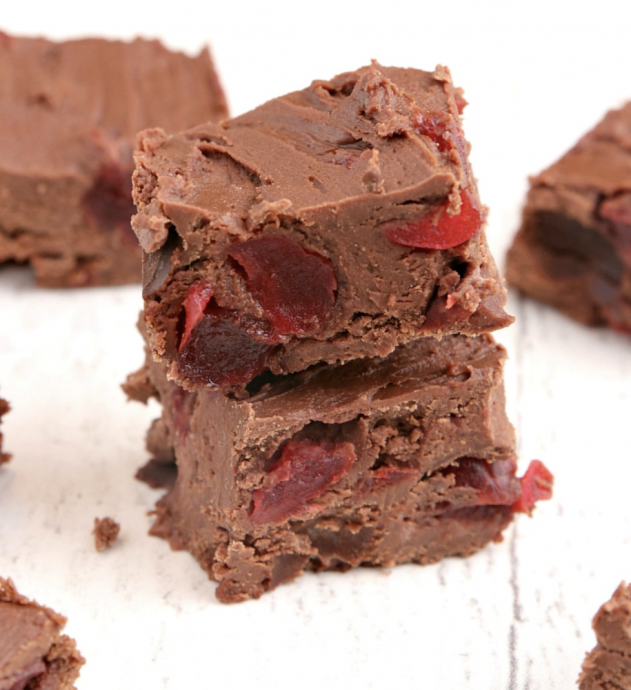 Easy Cherry Chocolate Fudge made with three ingredients in the microwave in less than 3 minutes! Easy fudge recipe ever with tons of cherry and chocolate flavor – no boiling or candy thermometers needed.
Easy Cherry Chocolate Fudge is our new favorite candy recipe. Super easy to make and the flavor is absolutely incredible. Who knew you could make such delicious fudge with only three ingredients and a microwave? My kids can even make this fudge all by themselves!
The greatest thing about this fudge recipe is that there are so many simple variations. Different fruit, different chocolate, different frosting. You can change it up however you'd like and all the variations are just as simple to make. And they are all delicious. My favorite variation on this recipe is to use white chocolate chips instead of semi-sweet. You'll get more of a vanilla cherry flavor that is so yummy!
Ingredients:
12 oz semi-sweet chocolate chips
16 oz can cherry frosting
16 oz jar maraschino cherries drained and quartered