Lemony Chicken Soup with Orzo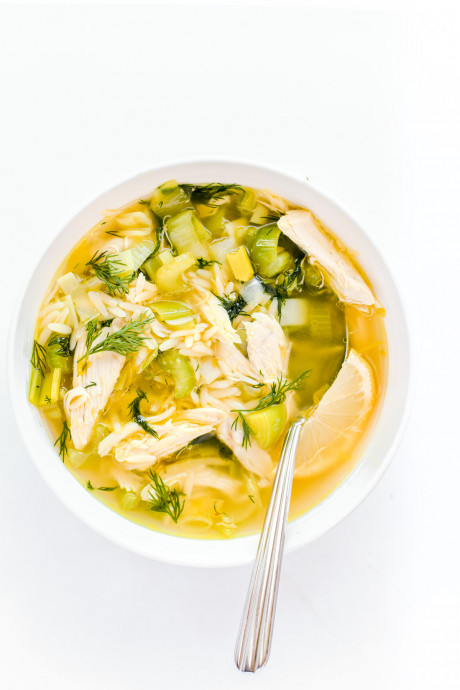 This lemon chicken soup made with lots of garlic and ginger has all the comforting feels, plus it's a darned easy weeknight meal ~ chicken noodle soup never tasted this good!
The warm chicken broth lulls you, the tiny little orzo pasta and buttery leeks comfort you, but then the fresh ginger and lemon come along to shake it all up.
I see two scenarios for this soup ~ one, you're looking for a comforting weeknight meal that the whole family will love but you're short on time and ingredients. Or two, somebody in the house is under the weather and needs some comforting sustenance. In both cases it's a win because it comes together so quickly but doesn't taste like the same old chicken soup we've had a thousand times before. Something as simple as adding ginger and lemon makes that difference.
Ingredients:
4 leeks
4 stalks celery
breast meat from a rotisserie chicken
2 Tbsp olive oil
4 cloves garlic, minced
3 Tbsp heaped, ginger, finely sliced or julienned
64 ounces (8 cups) good quality chicken broth or stock
1/2 cup orzo, raw
salt and fresh cracked black pepper to taste
juice of 1/2 lemon
several sprigs of fresh dill, fronds only