Orange and Cardamom Muffin Recipe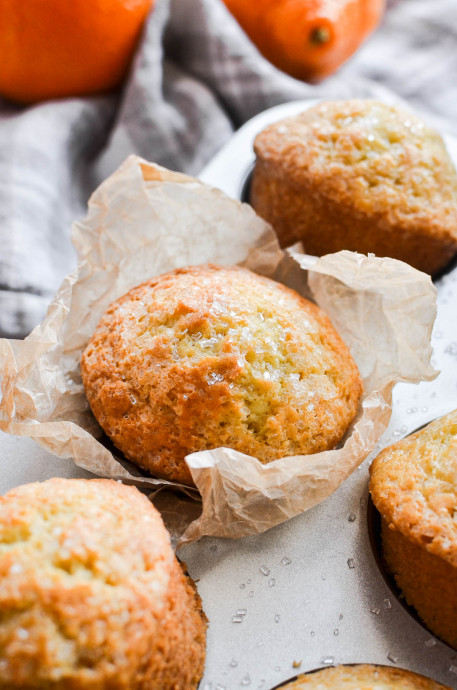 Orange and Cardamom Muffins ~ delicately fragrant muffins flavored with bright orange zest and warm, spicy cardamom, this easy muffin recipe is unique and delicious! For a quick, easy, comforting breakfast, nothing beats my homemade orange and cardamom muffin recipe!
Is anybody making muffins anymore? It seems like they've totally gone out of fashion, right? But every time I make a batch I'm reminded of why I love them.
These orange and cardamom muffins bake up so nice and tall, with a sugary crust on top, how could you resist? I don't know why I thought of combining citrus with cardamom, I don't think I've done it on the blog before, but boy, it's so perfect. Neither taste is overpowering but they blend beautifully. The aroma is especially great when they're just out of the oven, Definitely going to use this combo again!
Ingredients:
Wet Ingredients
3/4 cup granulated sugar
2 eggs
1/2 cup vegetable oil
1/2 cup milk
1/4 cup orange juice
zest of 1 large orange, grated
1 tsp ground cardamom
Dry Ingredients
2 cups all purpose flour
2 tsp baking powder
1/2 tsp baking soda
1/2 tsp salt
Topping
3 tbsp sparkling sugar (or regular sugar) Find sparkling sugar on Amazon