Best Chocolate Thumbprint Cookies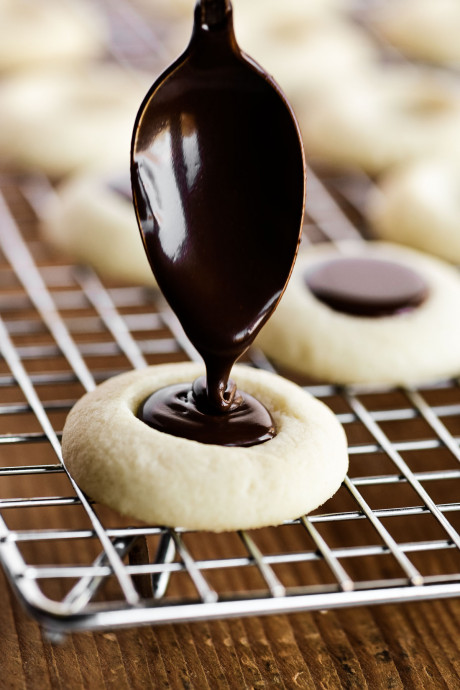 Chocolate Thumbprint Cookies are an enduring classic for a reason ~ the combination of a rich, buttery shortbread cookie filled with silky chocolate ganache just can't be beat!
Silky ganache is the holy grail for chocolate lovers, and these cookies don't disappoint. They're sort of like a micro version of a chocolate ganache tart in a buttery little cookie crust. Who wouldn't love that?
It's a simple but incredibly delicious mixture of warmed cream and chopped chocolate. When they're blended together they create a magical substance called ganache.
Depending on the ratio of cream to chocolate, a ganache can be runny or thick like fudge. In any case it firms up as it cools or is chilled.
Ganache is noted for its incredible silky mouthfeel and is used to make truffles, tart filling, frosting, and more.
Ingredients:
for the cookies
1 cup butter, unsalted
3/4 cup granulated sugar
1 large egg
2 tsp vanilla extract
1/2 tsp baking powder
1/4 tsp salt
2 1/4 cups all purpose flour
for the ganache filling
8 ounces semi-sweet chocolate, chopped
1 cup heavy cream
1 pinch salt
1/2 tsp vanilla extract