Crispy Oven Baked Honey Garlic Tofu Bites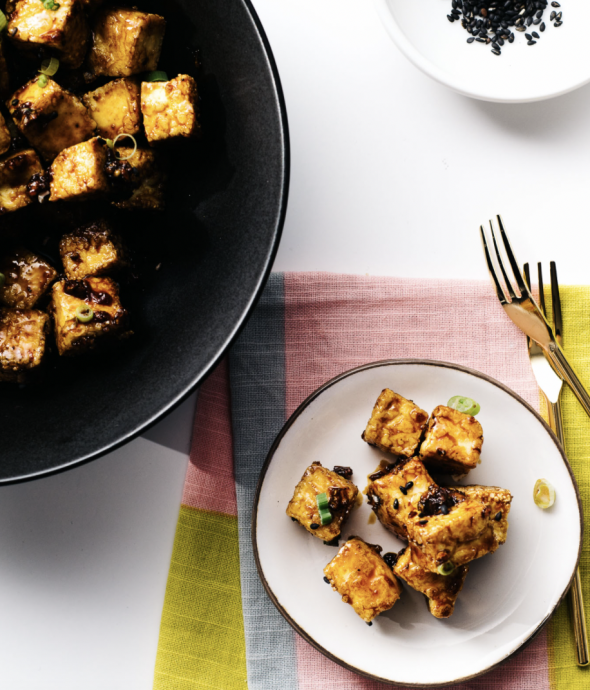 Honey Garlic Tofu Bites!! Exceptionally crispy golden oven-baked tofu nuggets coated in a sweet and savory honey garlic sauce.
Tofu has got to be my ultimate favorite protein. Healthy, quick, convenient, and so easy to keep multiple packages in the fridge. I've loved tofu forever and now that Mike is a total tofu convert, it's a big part of our meal plans!
I love tofu so much that I will eat it straight out of the package with just a touch of really good soy sauce and a huge pile of thinly sliced scallions. If I'm feeling like a sweet, savory, garlicky, crispy snack I'll make these honey garlic tofu bites. Quick, easy, and so satisfying. Pair them with some fluffy rice or whole grains and greens for a honey garlic tofu bowl and live your best life.
Ingredients:
1 lb pressed tofu 1 package, see notes
1 tbsp cornstarch
2 tbsp honey
1 tbsp soy sauce
3 cloves garlic minced
black pepper freshly ground, to taste
green onions sliced, to garnish
toasted sesame seeds to garnish