Gluten Free Cornbread Made with Apple Butter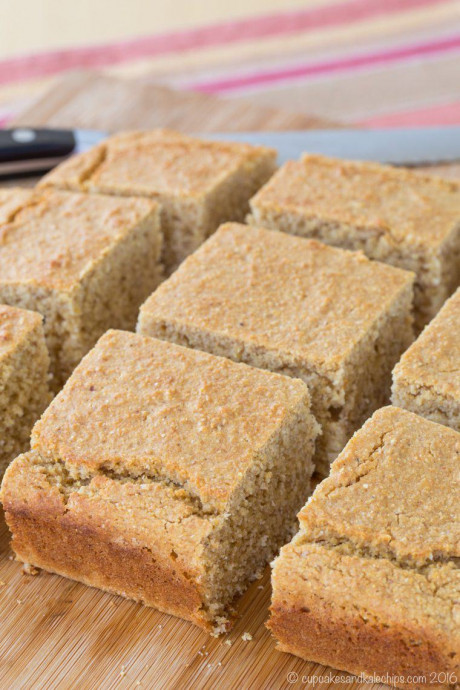 Gluten Free Cornbread has a little extra fall flavor with the addition of apple butter. Tender and slightly sweet, it will be the perfect addition to an autumn dinner or holiday meal. You only need one bowl to stir a few basic ingredients together so you can bake this easy corn bread recipe.
Just because you can't have gluten doesn't mean you can't experience the crumbly, corny goodness of a thick, just slightly sweet piece of cornbread. And even if you aren't gluten free, you'll love the fall flavors in this easy recipe.
Just a few simple ingredients, one bowl, and about 20 minutes in the oven, and you'll be enjoying one of your new favorite gluten-free recipes.
Ingredients:
1¼ cups cornmeal
½ cup oat flour can be made from grinding oats in a blender until a fine powder. Use gluten free if necessary
½ cup almond meal
1 tablespoon baking powder
½ teaspoon kosher salt
1 large egg
1 cup milk
¼ cup apple butter
2 tablespoons honey
2 tablespoons melted butter