Lemon Blueberry Pound Cake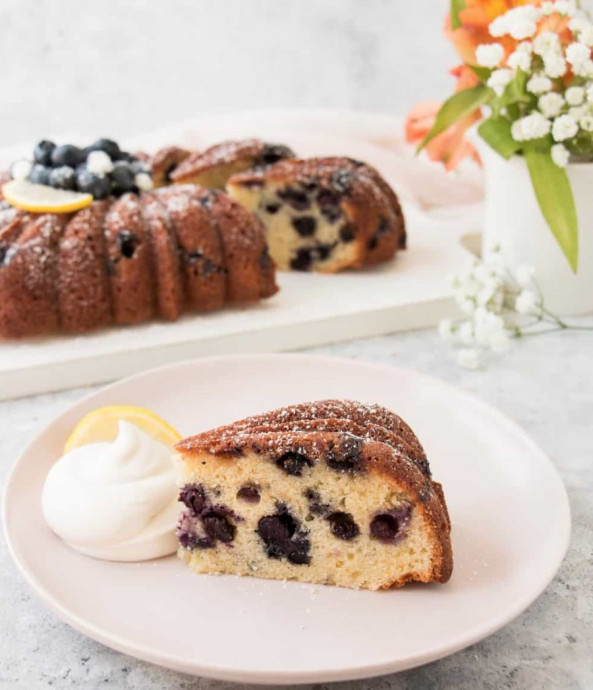 This lovely lemon blueberry pound cake is rich and buttery. It's loaded with fresh lemon flavor and plump blueberries. It's the perfect pound cake for any occasion.
This recipe is great, because: Easy peasy – All you have to do is beat your wet ingredients well, stir in your dry ingredients, fold in your blueberries, and bake! The only thing you need is a little patience combining all your wet ingredients to incorporate enough air for lift in the batter.
Moist and tender – This lemon blueberry pound cake is more moist and tender than traditional pound cake because of the addition of baking powder and sour cream. The taste is buttery with bright notes of lemon zest and there are just enough blueberries in every bite!
Keeps well – This cake keeps for 3 days tightly wrapped at room temperature, up to a week stored in the fridge, or 3 months in the freezer.
Ingredients:
1 & 1/2 cups (188g) all-purpose flour
1 tsp baking powder
1/2 tsp salt
3/4 cup (170g) unsalted butter, softened
3/4 cup (150g) granulated sugar
3 large eggs, room temperature
1/4 cup sour cream
1 tsp vanilla extract
zest of 1 lemon
1 cup fresh blueberries