Spiced Banana Chai Tea Smoothie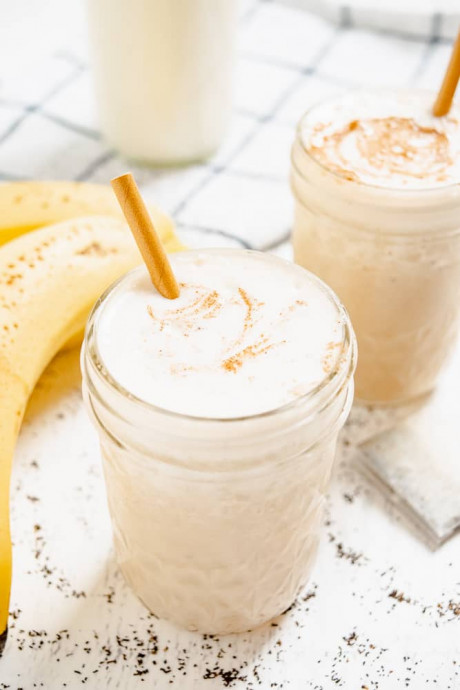 I love tea, but when the temperature goes up, my cravings for a mug of my favorite hot drink definitely go away for a while. But one day, despite the steamy weather, I was craving the flavors of a Chai tea latte. It sounded fabulous, but I was feeling a bit lazy didn't want to deal with getting a pinch each spice and ending up with a bit too much cardamom or pepper. Plus I wanted to taste, you know, the actual tea.
This does require a bit of planning. You'll have to prepare your Chai-infused milk in advance. But if you know you'll want to make one in the morning, just prep it in the evening when you toss a banana in the freezer.
The next morning you'll be ready to enjoy a creamy and delicious and refreshing banana smoothie with the perfect hint of vanilla and warm spices.
It's also perfect if you love a Starbucks Chai Frappuccino, but want to save on calories, sugar, AND money. This version is easy, cheap, and healthy! You can even make it vegan!
Ingredients:
1 cup unsweetenend almondmilk or your choice of dairy or non-dairy milk
1 Chai tea bag (regular or decaffeinated)
1 very ripe frozen banana, cut into chunks
1/4 teaspoon pure vanilla extract