Cauliflower Fried Rice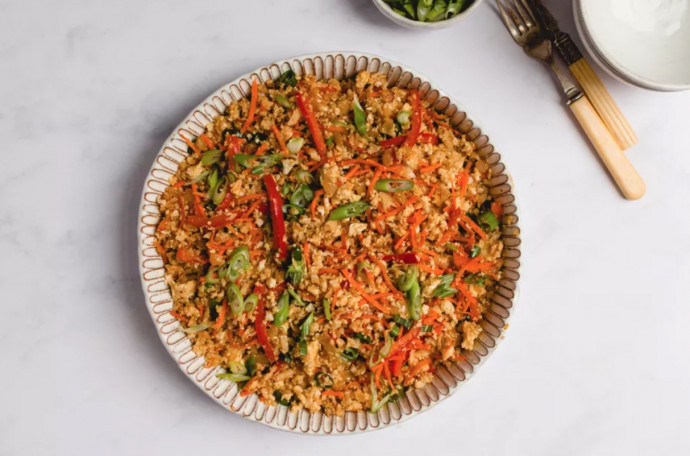 Cauliflower has taken over the culinary world the past few years giving us cauliflower pizza crust, cauliflower mashed potatoes and, most prevalent of all, cauliflower rice. So, is cauliflower really that versatile and can it really stand in for rice? The answer is absolutely yes.
The trick is to cook it just long enough for the "grains" to soften, but not so long that it becomes mushy and, for that reason, the stir-fried method is ideal for cauli rice. It's a quick-cooking, high-heat method that results in the best texture.
Serve this as a side dish, a vegetarian entree, or add in some grilled chicken or shrimp for a one-pan healthy and low-carb meal.
Ingredients
2 cups cauliflower florets
2 tablespoons olive oil
1 medium onion, diced
1 red bell pepper, cut into thin strips
2 garlic cloves, minced finely
1/2 cup carrots, shredded
1 tablespoon soy sauce
1 large egg
1/2 teaspoon salt, or to taste
1/4 teaspoon ground pepper, or to taste
2 tablespoons scallions, chopped