Molten Chocolate Lava Cakes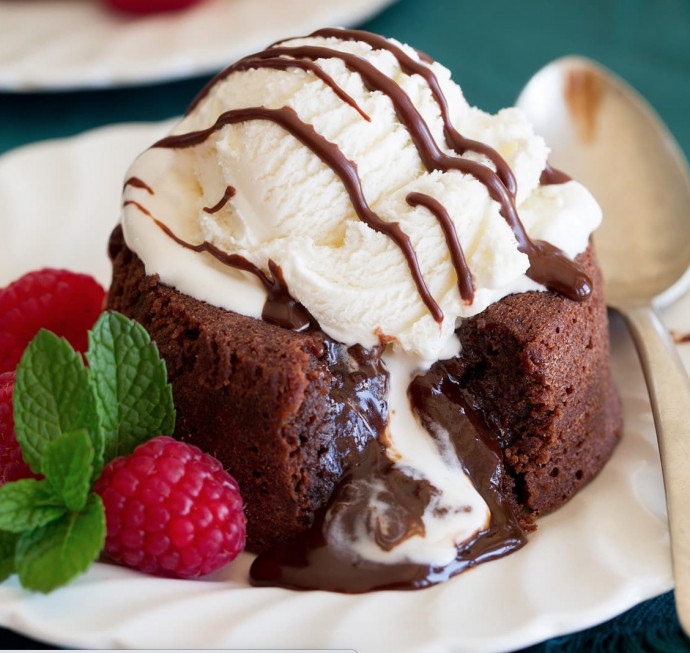 These Molten Chocolate Lava Cakes are the ultimate decadent dessert! Individual chocolate cakes are baked until soft-set leaving you with a fudgy warm molten chocolate center and a rich brownie-like flavor.These dramatic chocolate lava cakes are always an impressive dessert that are perfect for holidays or serving to company.
You'll love that they are surprisingly so easy to make and you don't need to plan extra time for a cake to cool or the extra hassle of preparing frosting.
Serve them warm topped with vanilla ice cream and a little hot fudge sauce for the ultimate flavor pairing, and for show-stopping dessert beauty!
After one taste you'll realize this is truly a magical cake-recipe you definitely want to keep on hand!
Ingredients:
6 oz bittersweet chocolate, chopped
3/4 cup (168g) unsalted butter, cut into 1 Tbsp pieces
1 1/4 cups (150g) powdered sugar
1/8 tsp salt
3 large eggs
3 egg yolks
1 tsp vanilla extract
6 1/2 Tbsp (62g) unbleached all-purpose flour