Maple Glazed Oatmeal Cookies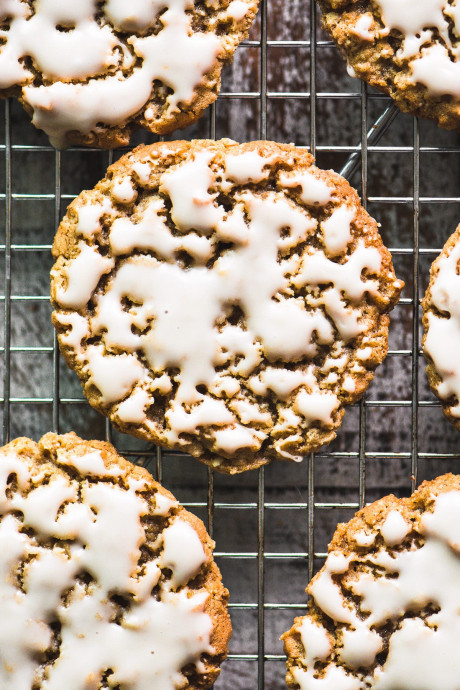 Maple Glazed Oatmeal Cookies are a classic chewy oatmeal cookie dipped in a rich maple glaze ~ deceptively simple and divinely delicious, you won't be able to stop at just one. Bake them to enjoy now, or freeze for the holidays, they're a keeper!
These cookies keep their freshness and texture for at least a week, so I love to keep a pile on the counter for anyone to grab when they need a little energy boost. The frosting hardens so they're stackable and shippable, if you can bear to part with them.
If you need a foolproof cookie recipe to add to a care package, bring to the office, or give to a neighbor, this is a great choice.
Freeze them between little sheets of waxed paper, and wrap well.
Ingredients:
1 cup shortening
1 cup sugar
1 cup packed brown sugar
2 eggs
1 tsp vanilla extract
3 cups quick-cooking oats
1-1/2 cups all-purpose flour
1 tsp salt
1 tsp baking soda
1/4 tsp ground nutmeg
1/4 tsp cinnamon
maple glaze
2 cups powdered sugar
maple syrup
1/4 tsp maple extract optional