Smashed Brussels Sprouts Recipe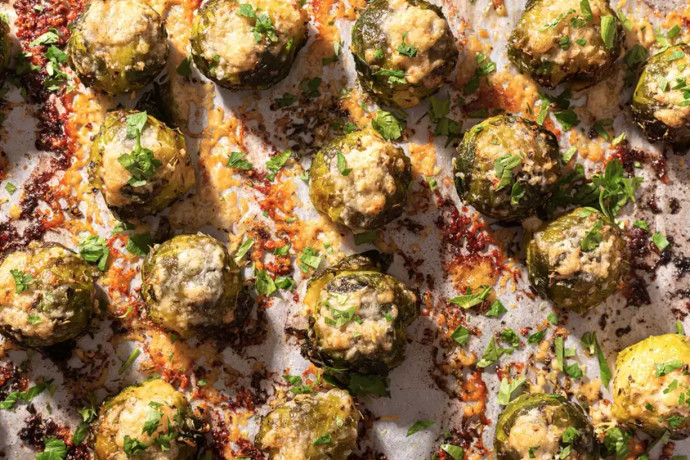 This is a quick and easy Brussels sprout recipe for weeknights, weekend dinner parties, or just a delicious snack. If you're planning to serve these for the holiday, you can easily prepare ahead by parboiling the Brussels sprouts, shocking to cool them, then storing in an airtight container in the refrigerator for up to three days until ready to use.
Feel free to get creative with the seasoning and use some red pepper flakes for spice, juice from a fresh orange for sweetness, and some smoked salt for another fun flavor. If you'd prefer to skip the cheese you can totally leave it off. Alternatively, you could get crazy by incorporating smoked Gouda or another fun cheese. These are great paired with a medium-rare, perfectly seasoned steak.
Be sure to wash and trim your Brussels sprouts. It's not uncommon for little critters to take up home in the tiny cabbages, so you'll want to thoroughly wash and inspect the sprouts. If you don't have time to do that you can also purchase pre-washed and trimmed Brussels sprouts from most grocery stores.
This is a great recipe for releasing some pent-up energy and then rewarding yourself with a delicious snack afterward. You'll find that sprout-smashing is actually very fun!
Ingredients:
1 pound Brussels sprouts
2 tablespoons extra-virgin olive oil
4 cloves garlic, minced
1 teaspoon dried thyme
1 teaspoon dried basil
1 teaspoon salt
1/4 teaspoon ground black pepper
1 cup grated parmesan
Chopped fresh parsley, for garnish