Cinnamon Sugar Soft Pretzel Bites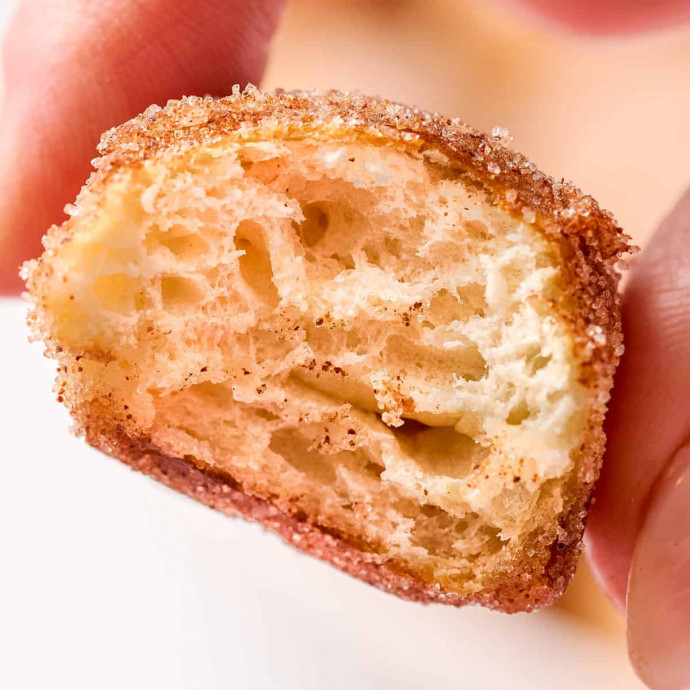 These Cinnamon Sugar Soft Pretzel Bites are soft and chewy inside, with a crunchy, crackly exterior, dipped in butter and rolled in a mixture of cinnamon and sugar! Perfectly buttery and sweet, and amazing with a sweet cream cheese dip!
This recipe uses the same base pretzel dough recipe as my soft pretzel sticks and the pretzel bites linked above, but with the addition of the buttery cinnamon sugar coating.
Working with yeast can be intimidating, but I promise it's easier than you think to make pretzel dough, and you can even make it ahead and freeze it!
Ingredients:
1 1/2 cups warm water warm to the touch, like a baby's bath water
1 Tbsp granulated sugar
1 (1/4 oz) package active dry yeast
4 1/2 cups all purpose flour
1 1/2 tsp kosher salt
4 Tbsp unsalted butter melted
8 – 10 cups water
2/3 cup baking soda
2 large egg yolks beaten with 2 Tbsp cold water
1/2 cup unsalted butter melted
1/2 cup granulated sugar
1 Tbsp ground cinnamon