Honey Buffalo Chicken Wraps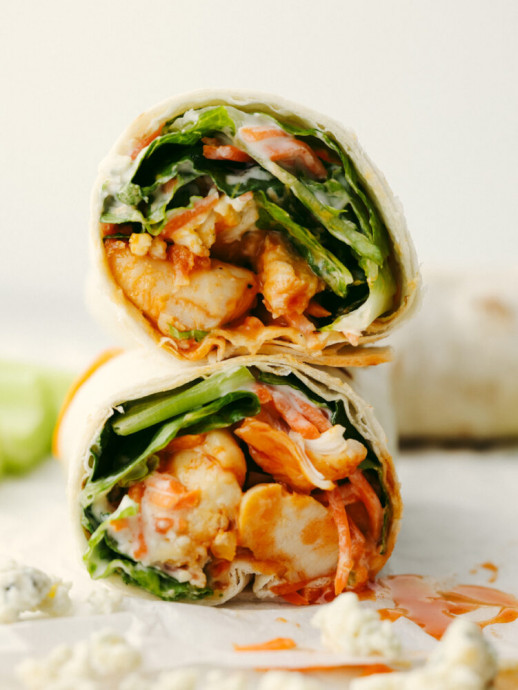 These honey buffalo chicken wraps are so healthy and delicious! They're loaded with a sweet buffalo sauce, ranch, bleu cheese, and all of your favorite veggies for a lunch you'll love!
I think this became one of my favorite meals of all time. A go-to for sure! It is so easy and has only 3 ingredients! The flavor combination of the bleu cheese, ranch, buffalo sauce, and honey was amazing. It's the perfect balance of sweet and heat! The addition of honey keeps the buffalo sauce from being too spicy. Because of this, it's something that even the youngest in my family can enjoy!
The great part is, once you've got your honey buffalo chicken cooked up, the wraps only take minutes to throw together. I also like using the leftover chicken to go on top of salads, rice bowls, or even in taquitos! It's so saucy and flavorful! Honey buffalo chicken wraps are the answer for when you're wanting something on the healthy side, but that is super satisfying! Sweet heat from the honey buffalo, cool ranch, tangy bleu cheese, and crisp veggies. It's everything you could want in one easy-to-make-wrap!
Ingredients:
1 pound chicken breast
1/2 cup buffalo sauce
1/2 cup honey
1/2 teaspoon garlic
1/2 teaspoon onion
4 burrito-sized tortillas
Optional Toppings:
romaine lettuce chopped
shredded carrots
ranch
bleu cheese