Low Carb Keto Soft Pretzel Bites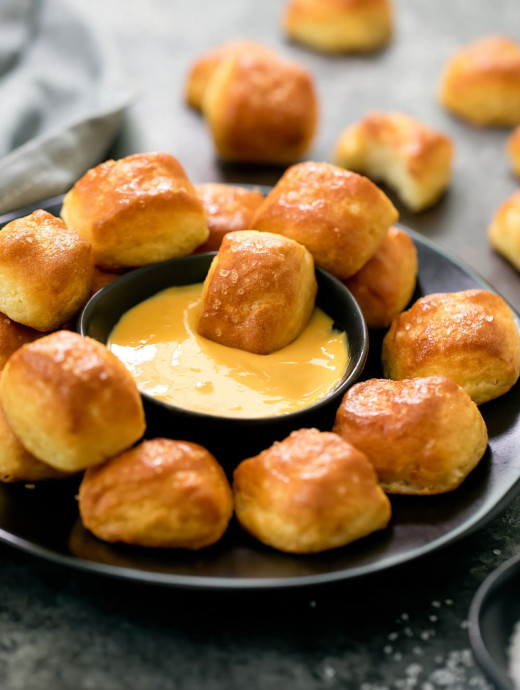 A low carb, keto, gluten free version of soft pretzel bites using fathead dough. This easy, yeast free dough produces a great snack or appetizer that is perfect for game day!
With Super Bowl happening this weekend, I've been busy planning my menu. I've already bought a ton of chips and will also be making my keto cheese crackers and 2 ingredient soft pretzels. This then made me want to create a low carb keto version.
Fathead dough is a low carb/keto dough that is made out of cream cheese, mozzarella cheese, eggs and a flour substitute like almond flour. This easy snack doesn't need any yeast. It tastes delicious paired with cheese sauce!
Ingredients:
3 cups part skim low moisture shredded mozzarella cheese
2 oz cream cheese
3 large eggs one egg is reserved for egg wash
2 cups superfine almond flour
1 tbsp baking powder
1 tbsp coarse salt