Brownie Cookies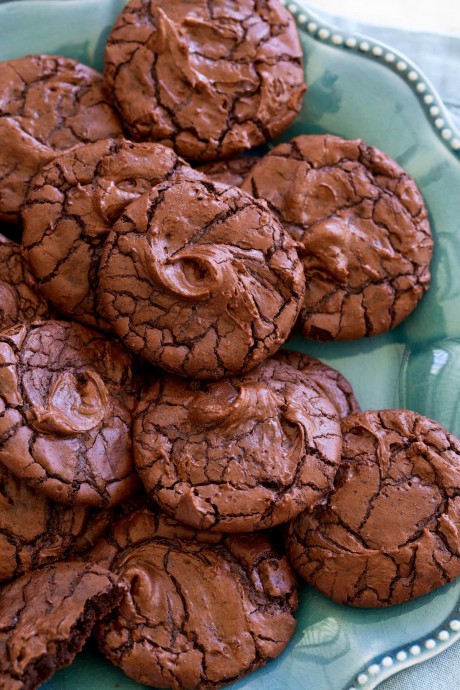 Decadently chocolatey Brownie Cookies! They're soft yet chewy, they have an enticing crisp and crinkly exterior and the interior has the perfect fudgy moist crumb. Just like a rich brownie but in cookie form!
These cookies have the perfect chocolate intensity. Not too overwhelming bitter and dark but definitely a tasty step above milk chocolate. And they are easily a hundred times better than any boxed brownie mix cookie!
Around here we are completely obsessed with them and their deep complex flavor. I think they'll quickly become a new favorite cookie at your house too, especially for those who love chocolate!
They are a quick and easy to make cookie (you can have them ready in 30 minutes) and they always will satisfy those chocolate cravings!
Two of the best classic desserts come together to create one unforgettable treat. Premium brownie flavor in fun individual cookie form.
Ingredients:
1/2 cup (72g) unbleached all-purpose flour (scoop and level to measure)
1/4 cup (22g) Dutch process cocoa powder (scoop and level to measure, sift if clumpy)
1 tsp baking powder
1/4 tsp (heaping) salt
8 oz. 60% chocolate,* chopped small
5 Tbsp (70g) unsalted butter, diced into pieces
1/2 cup (100g) granulated sugar
1/2 cup (100g) packed light brown sugar
2 large eggs (cold)
1.5 tsp vanilla extract