Irish Potato Cakes (Potato Farls)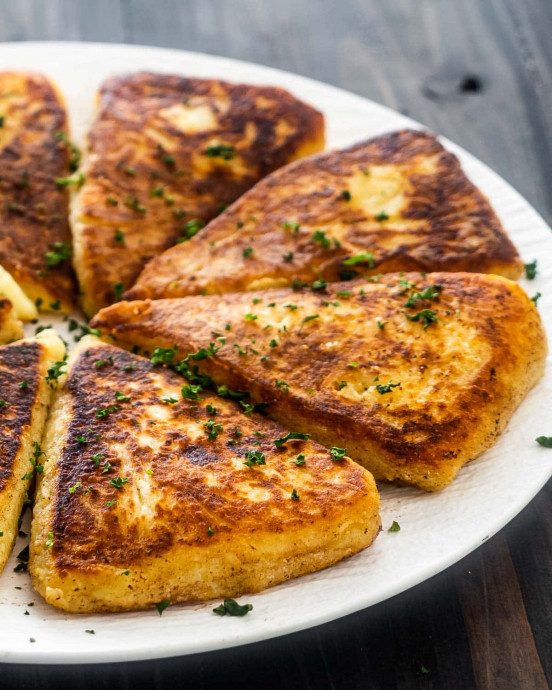 A super easy recipe for Irish Potato Cakes also known as Potato Farls. Yukon gold potatoes are mashed with butter and flour then formed into triangles and fried to perfection. These Potato Cakes are incredibly creamy on the inside and super crispy on the outside, making for an exceptional side dish for almost any occasion.
I've made these using fresh mashed potatoes, but this is also the perfect recipe if you have leftover mashed potatoes from the night before. They are so easy to make with a nice crisp exterior and soft and creamy interior. My favorite way to eat them is for breakfast with eggs, because you can never have too many eggs. Actually, If I also fry up some bacon, I'll save the bacon fat to cook the potato cakes in it for a little extra decadence.
I've used a potato ricer to push my cooked potatoes through, but it's totally not necessary. You can use a regular masher or a large sieve. Either way you'll have some terrific little potato wedges. Perfect for any time of the day!
Ingredients:
Potato Cakes
2 pounds potatoes such as Russets or Yukon gold
1 cup all-purpose flour
½ teaspoon salt or to taste
½ teaspoon black pepper freshly ground
3 tablespoons butter
For Frying